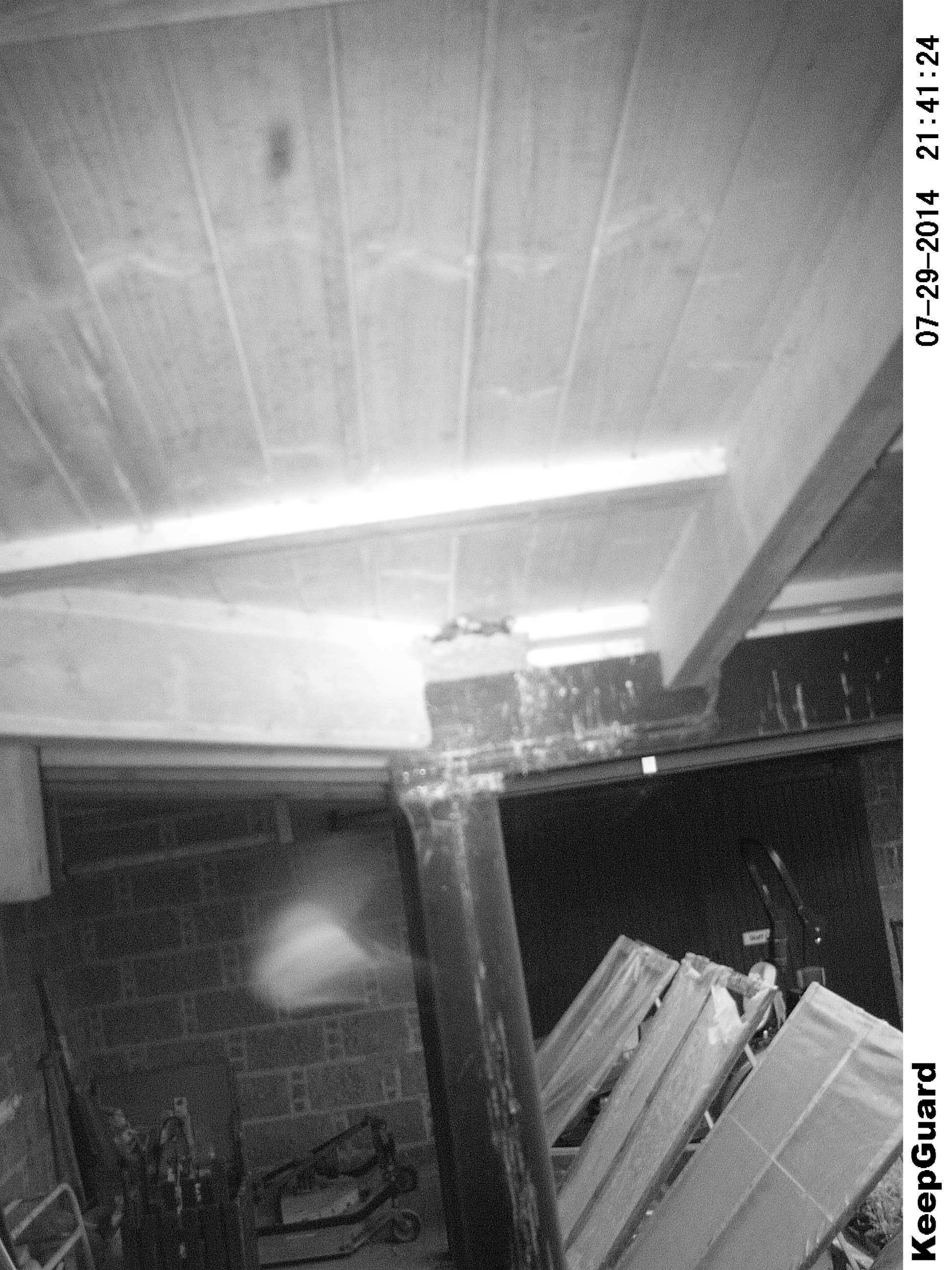 Mysterious goings-on at an Aberdeenshire castle have been captured on camera.
Over the years, family heirlooms have been mysteriously reorganised and the laughter of a child has been heard echoing around the halls of Drum Castle.
And now staff at the 700-year-old attraction believe they have caught the culprit – on a webcam set up in the old stable block to monitor a family of swallows.
The National Trust for Scotland's wildlife team discovered the image, described as a "strange mist", while going through the footage captured overnight.
Since the webcam is motion-activated, something with a physical presence must have triggered it to take a picture, but staff are certain the mist was not caused by a bird or an insect.
Property manager Alison Burke said: "Everyone tells me that Drum Castle is a haunted place and that there are strange happenings here. I have always been highly sceptical but there have been too many inexplicable events that cannot be ignored.
"I have to admit, when I checked the camera and found this image a cold shiver ran down my spine."
The castle, near Banchory, was the seat of the chief of Clan Irvine for centuries and has the oldest keep in Scotland. The castle and its grounds were granted to William de Irwyn in 1325 by King Robert the Bruce.
It is the oldest intact building in the care of the NTS, and has a long history of strange goings-on over the years.
These have included sightings of a female figure believed to be Anna Forbes, wife of the 20th laird, while other visitors have reported hearing two women laughing together in the stables, despite nobody being present.
The laughter of Alexander Irvine, who died as a child in 1865, has also been heard on the anniversary of his death.
In one of the bedrooms, which is reportedly very cold, linen and items in the dresser have been moved even when nobody had been inside.