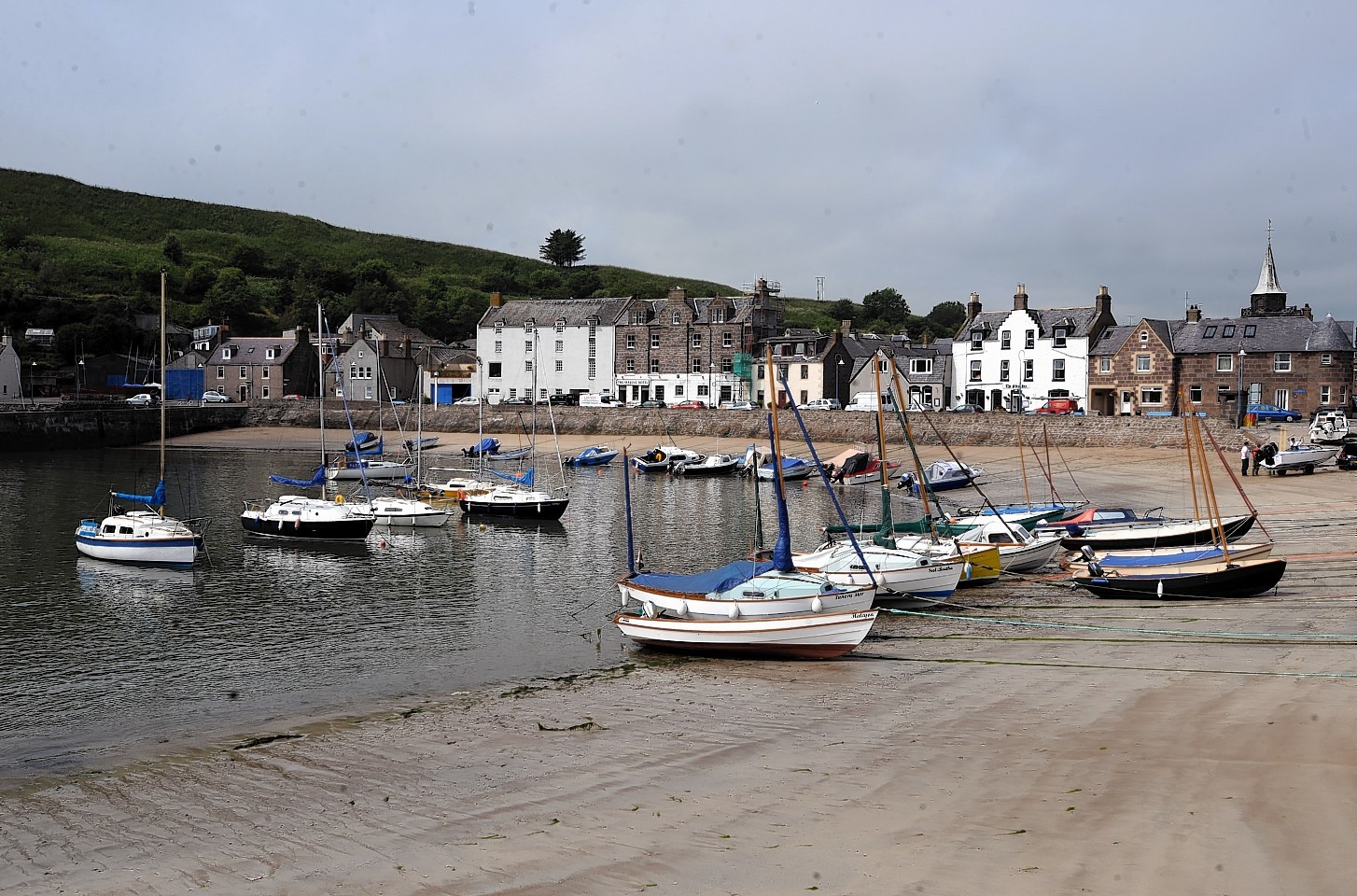 The brother of an Aberdeenshire man who died when he was swept out to sea is campaigning for better safety measures at Stonehaven.
Paramedic Peter Trudgill, 43, who lived near Westhill, was walking in the Mearns port with friends and family when a wave broke over the harbour wall and pulled him into the water.
His brother John, 45, tried to throw a lifebelt, but spent several minutes tying to untie a knot in the rope attached the float.
Mr Trudgill, a father-of-two,  was pulled out of the water by emergency services around 40 minutes later, but died in hospital the next morning.
His brother said: "If there had been a railing along that wall he would not have been washed out to sea.
"When Pete was washed out to sea a large wave came down and we think knocked him on to some rocks.
"I got the lifering out of the container only to find that the rope was tied in a big knot."
Mr Trudgill has started a petition to improve safety at the harbour, which has already attracted more than 260 signatures since its launch six weeks ago.
He has also held talks with Aberdeenshire Council officers and members of Stonehaven Harbour Board to discuss safety measures.
Mr Trudgill appealed to members of the public not to tamper with emergency equipment, saying: "I would ask people to think about what they are doing.
"It could be one of your kids or your friends that needs that equipment, and if it isn't there what happens?"
Further safety improvements are already ongoing in the area, with the Royal National Lifeboat Institution (RNLI) recently being granted planning permission for essential crew quarters close to Stonehaven harbour.
Mr Trudgill said: "I can't think how it would feel if we didn't do this and it happened to someone else.
"If just some small piece of good is coming out of it then that's good.
"If measures can be put in place to prevent this happening there's no reason not to."