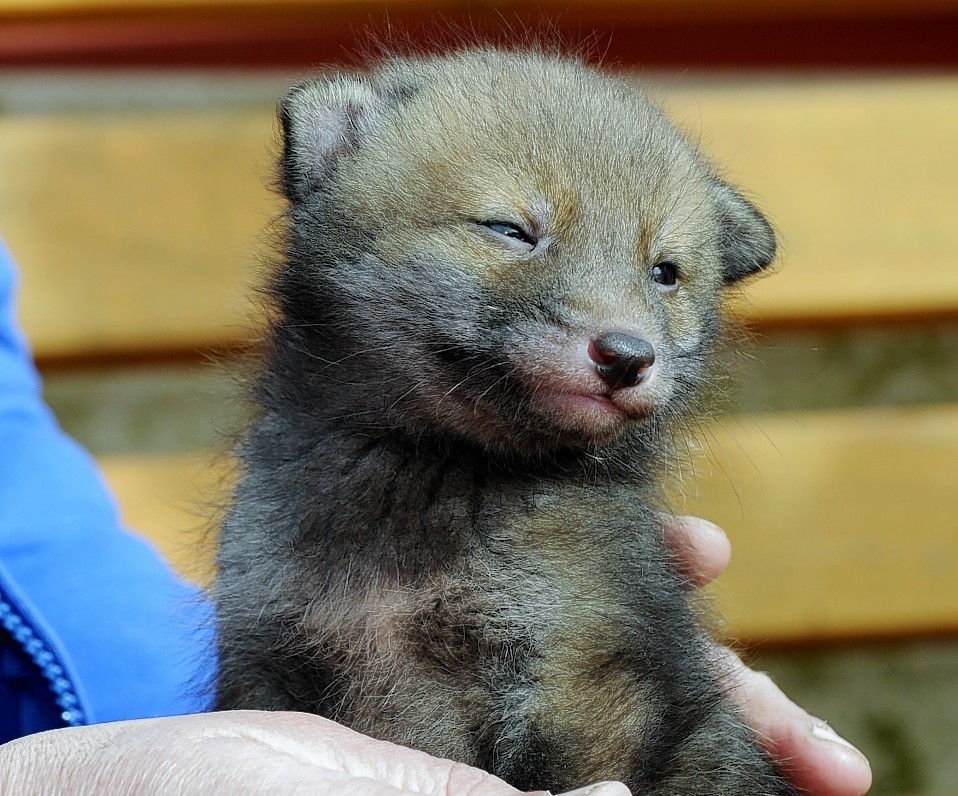 A lost three-week-old fox cub is recovering at an animal sanctuary after it was discovered by an Aberdeenshire family during an Easter Sunday egg hunt.
The cub, which may have been abandoned by its mother, was found on a farm near Inverurie by a group of youngsters before being handed in to the New Arc Centre, near Ellon.
Last night Keith Marley, who runs the centre with his wife Pauline, said the "cute as tuppence" cub was one of their first admissions during the centre's busy "orphan season".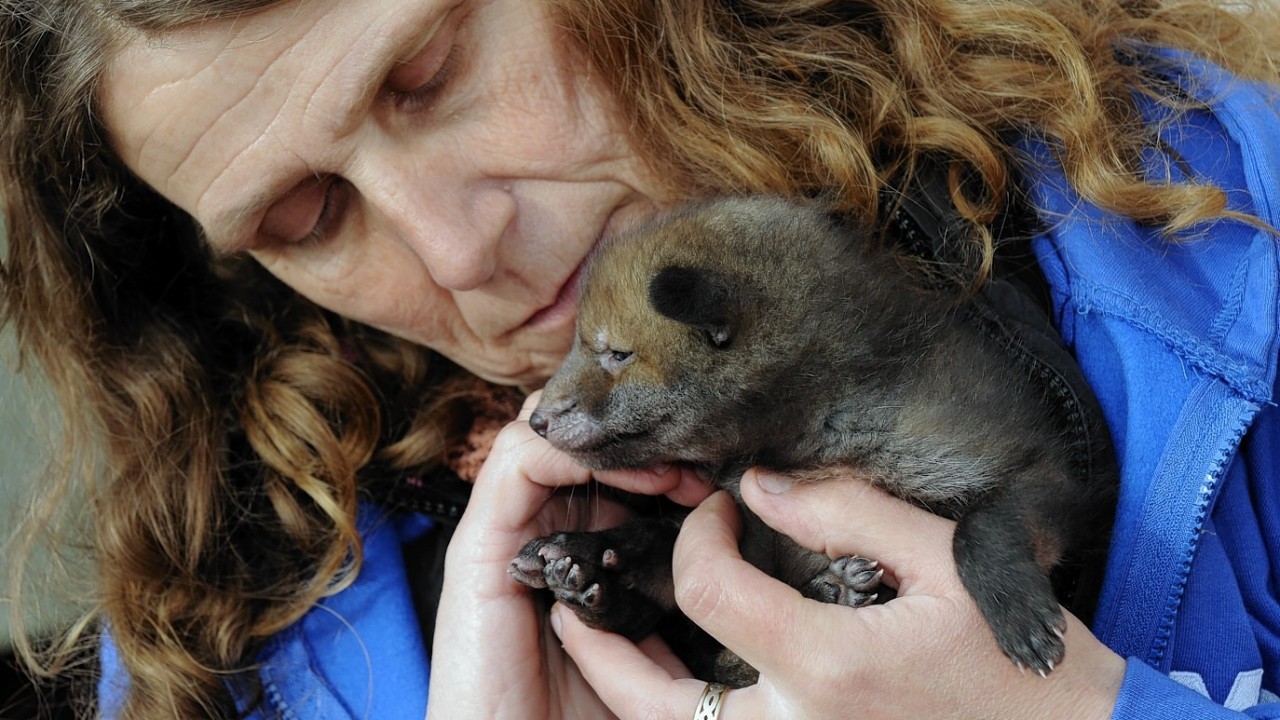 Mr Marley said: "He's feeding peacefully. He's unnamed at the moment, but we've got a few suggestions – Fidget is the most popular one so far.
"There was a lot of kids running about doing an egg hunt. They'd seen it wandering quite a bit before deciding it was lost and picked it up.
"He's just over three weeks and he's cute as tuppence. One of the problems is people take them and treat them as dogs. After several months they rear and become snappy things. They are completely independent.
"They can be tamed to a certain degree. You tend to find they can be well behaved until the age of 10 months or so, and they become quite aggressive."
Mr Marley said the fox cub could have wandered too far from the den and got lost, or have been abandoned by his mother – which they often do to "cubs that aren't doing well".
He added: "These guys they are in the den on a warm day, they'll come out and have a little wander about. He might have wandered too far and got lost. Females at that age will leave them for a long period of time so something could have happened."
At this time of year New Arc is often overrun with newborn animals from fox cubs to deer, and even squirrels and sparrows.
Mr Marley said: "This is the time for cubs, from baby squirrels to baby deer, it is just that time of year. Everything from sparrows to seagulls as well. It is orphan season. Spring is finally here."
They plan on releasing him – a full grown fox – back to the Aberdeenshire countryside at the end of summer.
Mr Marley warned anyone who thought they had found an abandoned animal to ring the centre before they tried to move it – as some may not be lost at all.
He said: "The best advice you can give people is ring first. If people can give a phone call before hand we can give an assessment."
The 10-acre New Arc site accommodates between 400 and 500 north-east animals at any one time and is funded entirely by donations and sponsors.
Donations can be made to the New Arc Centre at their Ellon, Banff and Peterhead charity shops, or through their website at http://www.thenewarc.org/page_2067122.html