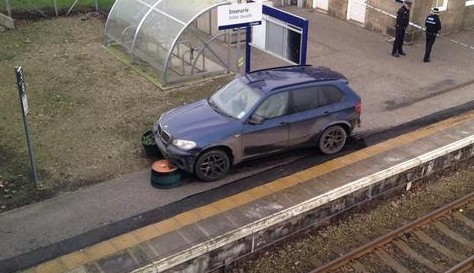 A masked joyrider who is "addicted" to driving fast cars was jailed yesterday after leading police on a high speed chase in a stolen motor.
Ricky Forrester, 21, was told he was "lucky that no one was killed" as he raced through Aberdeenshire pursued by officers eventually abandoning the BMW X5 on a train station platform.
He drove at up to 50mph through Inverurie town centre until he was caught just yards from the railway tracks.
Forrester, who had been seen behind the wheel earlier wearing a balaclava, was racing fellow joyrider Jordan Chesser.
Chesser, 17, ploughed a stolen blue Audi Q5 2.0 TDi quattro into a police car at one point during the drama. He was later found by police hiding in the back seat of another car.
The pair appeared at Aberdeen Sheriff Court yesterday and both were locked up for 18 months and disqualified from driving for three years.
Chesser will serve his sentence in a young offenders institution.
Both their sentences were backdated to December 15.
Sheriff Anella Cowan said: "This is one of the longest, sustained and most dangerous cases of driving I've heard narrated in this court.
"The public, never mind you, are quite lucky that no one was killed."
The car chase happened on December 12.
The court heard Forrester had been seen the previous day using the BMW in and around Aberdeen.
Fiscal depute Samia Rasheed said that at one point he was seen heading south on the main A90 road between the city and Peterhead, overtaking vehicles at speed while wearing a balaclava.
The next day Forrester was seen again, this time racing the BMW 4×4 against Chesser's Audi.
Other drivers were forced to swerve out of the way to avoid crashing into him.
Once in Inverurie, he drove the car on pavements and verges before abandoning it at the station, where he was detained by police.
Chesser drove the wrong way around roundabouts and forced other motorists to swerve out of his way as he tried to outrun officers.
The teenager – who boasts about being "the thief of north-east" on social media – was on four bail orders at the time.
A police helicopter was scrambled at one point before officers managed to track down and detain the pair.
Forrester previously admitted driving the vehicle, knowing that it had been taken without the owner's permission, and driving dangerously at excessive speed.
Chesser also previously admitted dangerous driving and driving a car without the owner's consent.
The pair also admitted driving while disqualified and without insurance.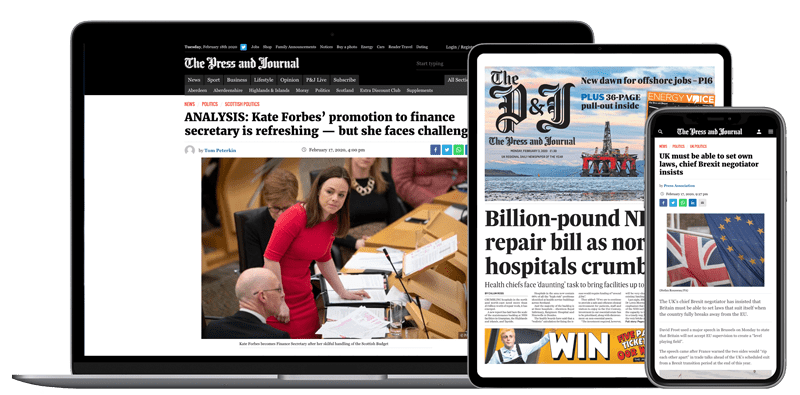 Help support quality local journalism … become a digital subscriber to The Press and Journal
For as little as £5.99 a month you can access all of our content, including Premium articles.
Subscribe