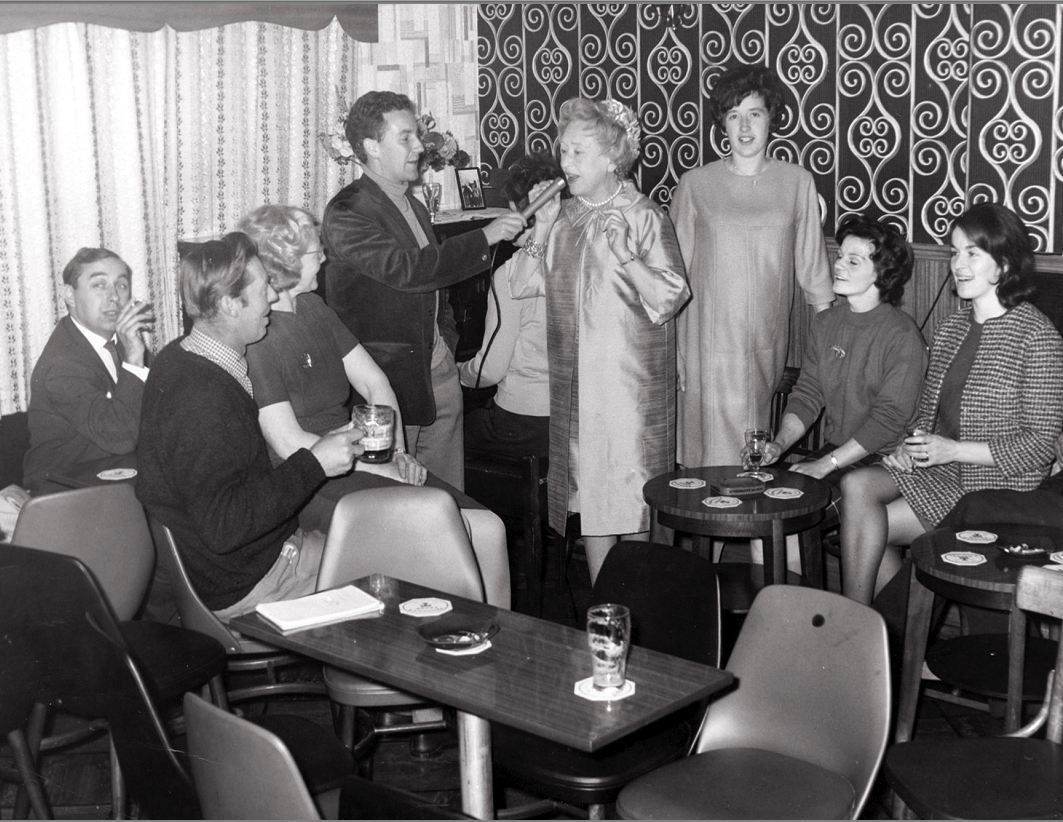 A life-long publican who launched the career of Doric doyen Robbie Shepherd celebrated her 100th birthday yesterday – by having her first ever drink.
Centenarian Annie Mackie spent all her life in Deeside and is 'weel-kent face' in the Aberdeenshire community for her decades long stewardship of the Garlogie bar.
It was in this bar that north-east Mr Shepherd – who affectionately calls Mrs Mackie "Mother Allan of Garlogie" – first hit the stage as part of the traditional band The Garlogie Four.
Mr Shepherd, who also writes a column for the Press and Journal, went onto achieve fame as the presenter of various Scottish music radio shows, and is a commentator at many of the region's Highland Games.
Yesterday he joined around 110 others to celebrate Mrs Mackie's birthday in Banchory's Burnett Arms Hotel.
Despite spending a lifetime in the bar trade, Mrs Mackie has "never touched a drop" but yesterday enjoyed a small sherry to celebrate her long life.
Mrs Mackie's daughter-in-law Margaret Allan said: "She was the publican of the Garlogie bar for about 36 years with her husband Robert Allan who she married in 1935.
"She was widowed in 1952 and carried on the bar by herself until she married Peter Mackie in the late 60s."
Mrs Mackie was born in 1915 in Drumoak and has never lived more than 10 miles from her original home.
In her long life she has had four children, 10 grandchildren, 24 great-grandchildren and 8 great-great grandchildren.
Four years ago she moved to Banchory's Dalvenie Gardens.
Mrs Allan said her mother-in-law of 50 years "never had a bad word" to say.
She said: "She's just the most lovely person.
"She's never left this part of the country because she loves the peace and quiet so much.
"She puts her health down to her genes – she had an auntie who lived to 101 and I think she could break the record."
Mr Shepherd said: "I have always known her as Mother Allan of Garlogie.
"Many bands came to the bar to have a sing and it was from here that we got our audition for the Tivoli Theatre and performed at the semi-professional theatre.
"This is where we started and from that is where my career started.
"Mother Allan is a topper. She is a great lady and for this I have to thank her. It has been great to be here."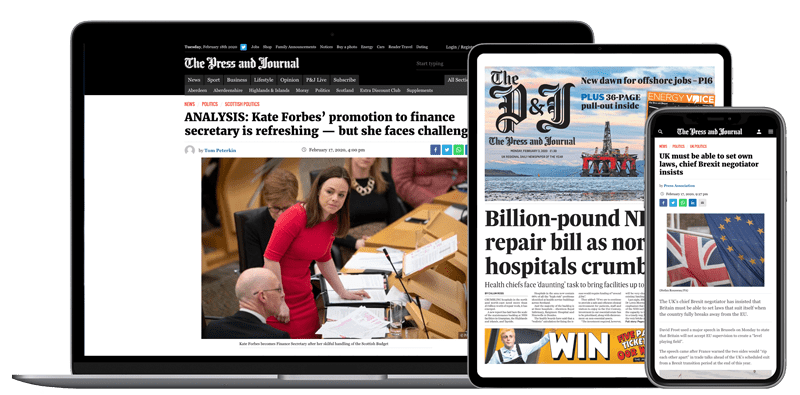 Help support quality local journalism … become a digital subscriber to The Press and Journal
For as little as £5.99 a month you can access all of our content, including Premium articles.
Subscribe