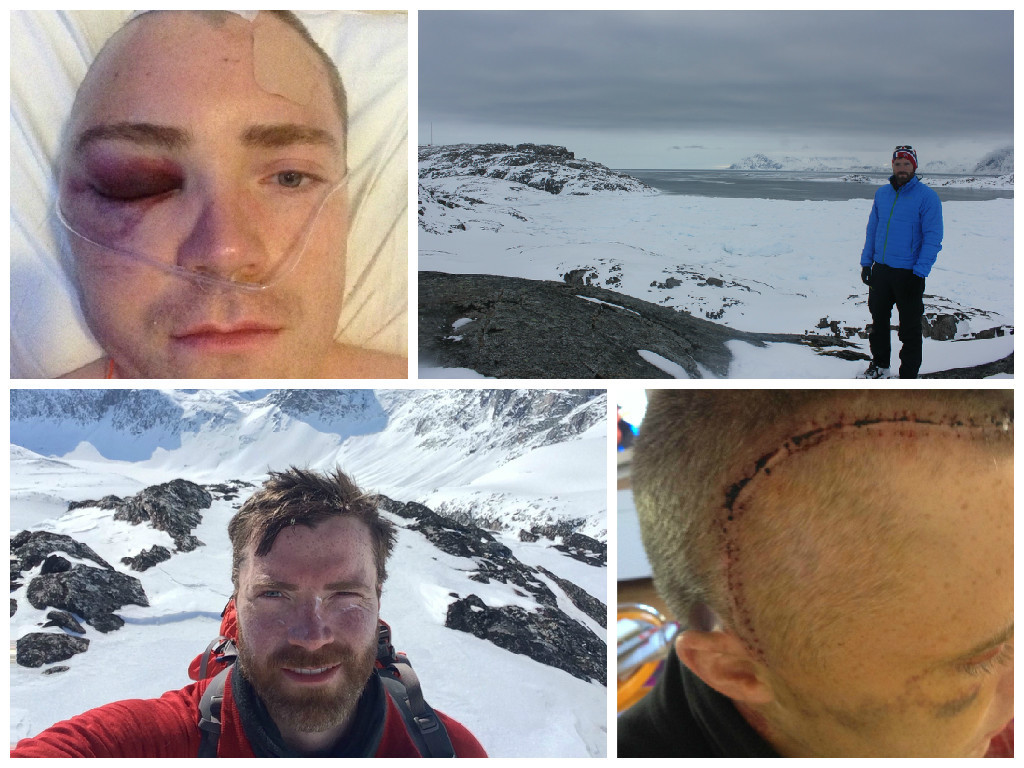 A north-east adventurer, who underwent brain surgery last year, hopes to become the first Scot to complete a solo expedition to the South Pole, despite suffering from a heart condition.
Luke Robertson, who grew up on a farm near Stonehaven, will set off on the 730-mile Antarctic trip in November and hopes to raise £25,000 for Marie Curie through personal and corporate donations.
The 30-year-old even has the backing of world-famous explorer Sir Ranulph Fiennes.
However, life could have been very different for the Mr Robertson, who feared he had a brain tumour at the beginning of last year.
The diagnosis came six years after the former Mackie Academy pupil was fitted with a pacemaker when doctors discovered he had a condition known as complete heart block.
The device meant he was unable to have an MRI scan before his brain operation and it was only after he came round that he learned the lump had been a large cyst.
It was his time spent in the neurology ward at Edinburgh's Western General Surgery that inspired him to take on the challenge.
Mr Robertson, who works in the financial sector in Edinburgh, said: "The three weeks I spent in hospital was probably the most humbling time of my life.
"This challenge will push me to my limits but it's not comparable to the experience of people affected by cancer.
"My uncle died a few years ago from cancer – he was the rock of the family so it was a difficult time for everyone."
Although his trip will coincide with the Antarctic summer, temperatures can still plummet to as low as -50C.
Mr Robertson hopes to complete his journey in 35 days, which will mean skiing for as many as 18 hours a day – while carrying a rucksack and a large sledge containing his equipment weighing more than 15 stone.
In preparation for the harsh conditions, he has already spent time camping in the Highlands, Norway and Greenland.
He continued: "I have got a very strong network of friends and family, I know I will miss them – it's in my nature.
"But it's their support and backing that will also push me to complete this challenge – they've already raised £2,500 in just a couple of days."
Mr Robertson will be posting updates throughout his trek, which can be followed at www.facebook.com/duesouth2k15. He also has a sponsorship page at www.justgiving.com/duesouth2015 and is still seeking corporate backers.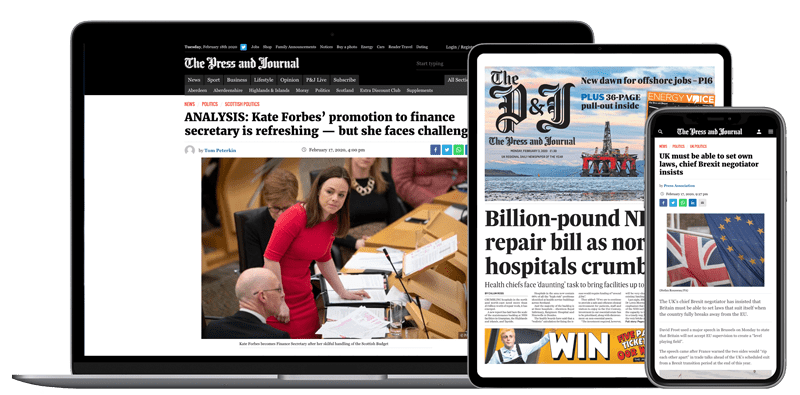 Help support quality local journalism … become a digital subscriber to The Press and Journal
For as little as £5.99 a month you can access all of our content, including Premium articles.
Subscribe