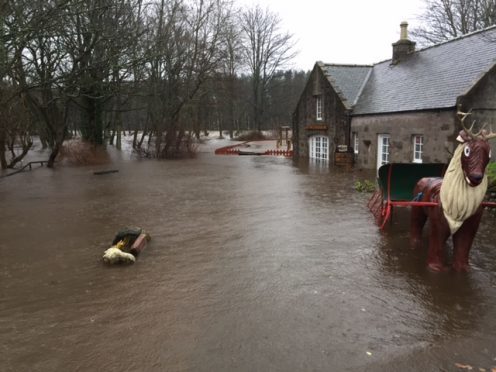 A Deeside landowner has called for more to be done to aid flood recovery in the area after being hit with a £100,000 bill.
Several buildings and businesses on the Leys Estate – which encompasses the 16th-century Crathes Castle – were among those devastated by flooding after the River Dee burst its banks on December 30.
Alexander Burnett, whose family have held the land there since the 1300s, said there was a multitude of repairs ahead.
Mr Burnett, who is managing direction of the North Banchory Company, called for the Scottish Government to waive planning fees for rebuilding damaged properties and said their current efforts had "little significance" on those affected.
The worst hit part of the estate was at the Milton of Crathes, where several businesses were left in ruins, along with fishing huts along the banks of the Dee.
He said: "My business has suffered over £100,000 of damage, only some of which will be covered by insurance.
"We had two fishing huts destroyed, two shops at the Milton of Crathes flooded, a new playground ruined and several hundred metres of road and fencing in need of replacing.
"The worst single point of damage would be one of the fishing huts which was brand new, it was only completed 18 months ago.
"Luckily that hut was insured so we will now look to relocate it – though this will need a new planning application – so we're hoping the Scottish Government will waive the planning fees for this."
He also claimed that the government's grant offers were of "little significance" given the scale of the damage.
Moira McGlashan, who rents one of Mr Burnett's shops for her business Rustiques, echoed his calls for more assistance and said she was still trying to work out if she would be able to afford to reopen.
She said it had been an "incredibly difficult time" for all those affected by Storm Frank, and added: "Last week trying to pay my wage bills was pretty tough – I can only hope that I will hear soon news of when or if I am able to reopen."
A Scottish Government spokeswoman said: "The Scottish Government has made available funding of £16million to support households and business affected by the recent flooding.
"This includes ensuring that every household, business premises or charity directly affected by the recent flooding has access to a grant of £1,500.
"In addition, local authorities also have discretion to increase that grant if necessary in individual circumstances."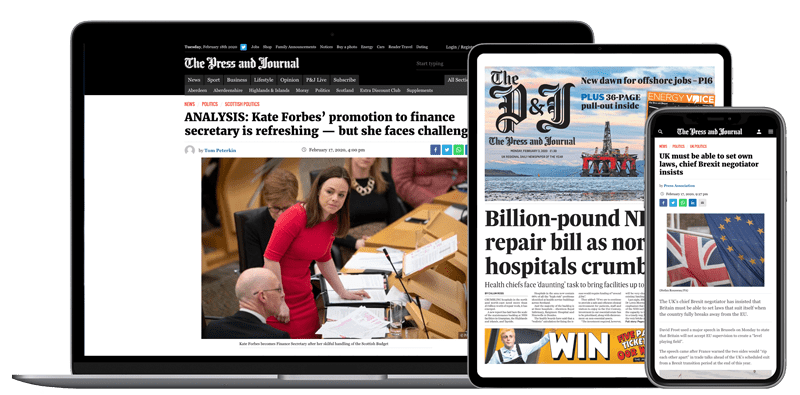 Help support quality local journalism … become a digital subscriber to The Press and Journal
For as little as £5.99 a month you can access all of our content, including Premium articles.
Subscribe