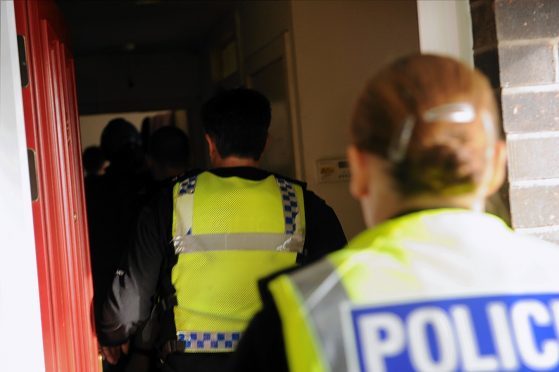 Drug dealers in the north-east have been warned there is "nowhere to hide" after police seized millions of pounds from organised crime gangs.
In just eight months, officers in Aberdeenshire and Moray snatched back more than £2.7million from organised criminals operating in the region.
Last night, detectives hailed the success of Operation Banook – which targets dealers who bring "chaos" to local communities – for the proceeds of crime tally.
And they insisted that the increase in drugs offences recorded was also a result of the crackdown, which has involved officers raiding homes in Peterhead, Fraserburgh and Elgin.
Between April and December, the number of drug dealers caught doubled to 138, up from 89 in the same period in 2014.
The number of people caught in possession of substances also rose significantly.
Anti-drug campaigners and youth workers, who have spoken about the devastation caused by drug gangs, welcomed the figure last night.
The new serious organised crime and drugs figures will be presented to local councillors next week in a report which gives a commitment to focus manpower on crooks who "target the most vulnerable in our community".
Detective Sergeant Sam Buchan said that thanks to police work and tip-offs from local communities, there is nowhere for drug dealers to hide.
"Supply of drugs and possession may be up, however the drugs trade has not expanded – these figures reveal quite the opposite," he said.
"It demonstrates the success we are achieving as a result of Operation Banook, and the good intelligence we are acting on.
"Officers are catching more criminals, we are recovering more illegal substances than ever and we will continue to take action against the supply of drugs and organised crime in the north-east.
"There will be no let-up in our pursuit."
Operation Banook was launched in October after growing concerns from the local community about drug use, drug dealing and violence in the Peterhead and Fraserburgh areas.
Officers have also cracked down on the supply of hard drugs such as heroin, cocaine and crack cocaine in other areas of Aberdeenshire including Inverurie as well as Moray.
Between 2014 and 2015 the number of drug supply offences rose by 55%, from 89 to 138.
In the same reporting period – April to December – the number of drug possession charges also rose to 447, up from 369 the previous year.
Chief Inspector Elaine Logue, area commander for Aberdeenshire North, said that officers rely on information from the community – the very people drug crime affects – to tackle drug crime.
She said: "Drug crime blights communities and destroys lives, and we will continue to tackle this is a priority."
"It is clear no one wants it on their doorstep, and we will act on any information and suspicious activity provided to us."
And Chief Inspector Stewart Mackie, area commander for Moray, added: "Our aim is to make Moray a hostile environment for those involved in the sale and supply of controlled drugs.
"Drugs affect all communities in some way, from those suffering the effects of addiction through their families and the wider community, to anti-social behaviour and acquisitive crime."
Ch Insp Mackie echoed the comments of his Aberdeenshire counterpart and urged members of the public to contact the force with any information about the supply of drugs.
Police chiefs will present the findings of their report to members of Aberdeenshire Council's policy and resources committee on Thursday.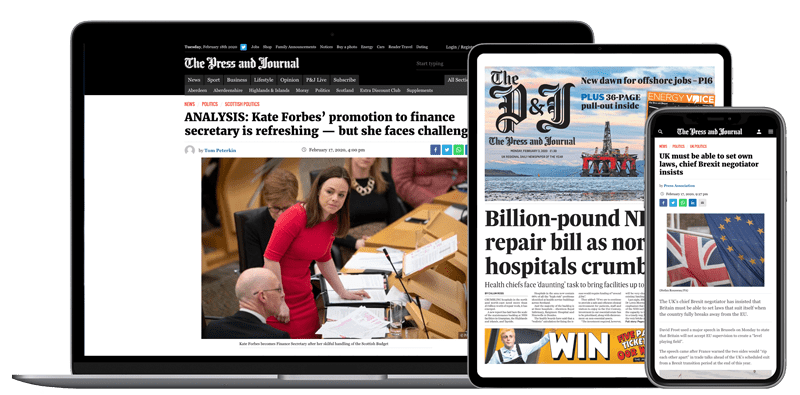 Help support quality local journalism … become a digital subscriber to The Press and Journal
For as little as £5.99 a month you can access all of our content, including Premium articles.
Subscribe