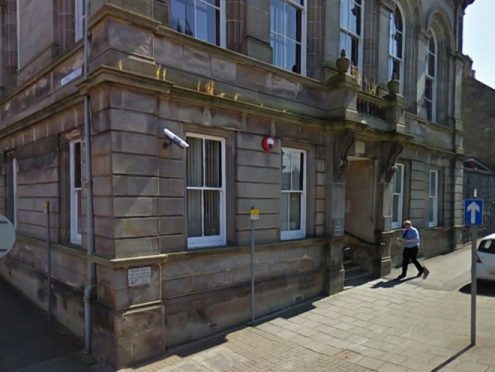 An Oban man has been warned he faces being locked up after raiding two properties.
Daniel Guy also admitted handling garden tools stolen from a company in the town – before later selling them back to the firm in exchange for a reward.
Yesterday the 45-year-old was remanded in custody at Oban Sheriff Court after pleading guilty to the offences as well as supplying heroin.
Fiscal David Glancy explained police raided a Quarry Road home in the town on March 16 after smelling cannabis strongly when they attended earlier for a separate matter.
Officers later recovered nine plastic wraps containing heroin belonging to Guy as well as a "tick list" and £380 in cash.
Defence solicitor Gary Miller said: "There is an underlying addiction issue."
The court also heard Guy was involved in two thefts in the town – one at the Westbay flats on June 20 and the other at the fish and chip shop on George Street on July 6.
Staff opened the takeaway in the early hours to discover a trail of coins leading from the front of the store to the rear with one till missing and the cash drawer gone from the other with £300 unaccounted for.
Plastic bags containing coins were later found by police at a nearby flat after neighbours noticed a woman trying to dispose of a till.
Guy also took garden tools he knew to have been stolen by another person back to West Coast Tool and Plant Hire, where they went missing from, on July 6.
Guy, of Longsdale Road, pleaded guilty to two theft-by-housebreaking charges, one of reset and one of being involved in supplying drugs.
Sheriff Patrick Hughes said: "A custodial sentence could have been imposed today."
Sentence was deferred to January 29 for reports to be prepared.