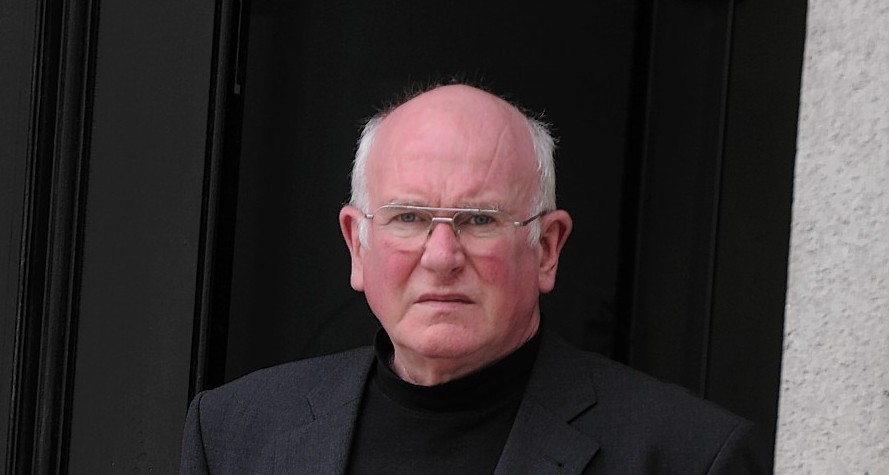 A priest accused of carrying out a campaign of sexual abuse against two children more than 50 years ago made a series of drunken phone calls apologising to one of his alleged victims, a court heard yesterday.
Father John Angus MacDonald is on trial at the High Court in Aberdeen accused of repeatedly raping a young girl and using lewd, indecent and libidinous practices towards a schoolboy in the 1950s and 1960s.
The 69-year-old denies all the charges which are alleged to have been committed at various locations in the Western Isles.
During the first two days of the trial – on Monday and yesterday – the court heard evidence from a 65-year-old woman who claimed she was abused over a five-year period which started when she was just four.
She told the court the repeated but "opportunistic" behaviour eventually stopped when MacDonald moved from the islands to Aberdeen to study at Blairs College, where he later ended up teaching.
The court heard the woman blocked her tormented past from her mind, until one day in 1988 when images came "flooding back" during a period of meditation.
She said before this she had absolutely no recollection of the abuse.
The woman told the court that during the 1970s and early 1980s MacDonald, who had baptised her children and conducted her wedding, made drunken phone calls to her and repeatedly said he was sorry.
She said during these calls he would be weeping, however at the time she did not know what he was apologising for.
The court heard she now believed he was apologising for the abuse she claims he put her through as a child.
A 63-year-old man, who cannot be named for legal reasons, also gave evidence in court yesterday claiming he too was a victim of MacDonald.
He told the court that as a child he was abused by the priest, who was only a teenager himself at the time.
The man said MacDonald, whose address was given in court papers as Ard Tullaich, Ardeonaig, Killin, exposed himself on a regular basis and encouraged him to do so.
He said during these times, which normally happened on walks in the hills, he was "fondled" by MacDonald.
He said: "He was training to be a priest. You just feel as though you have to do things he asked of you when being brought up as a young Catholic. I had an extremely religious upbringing."
The man said the abuse eventually came to an end after MacDonald forced him to carry out a sex act on him in a van parked overlooking the sea.
He said from that day he promised he would never let himself be abused again.
The trial continues.