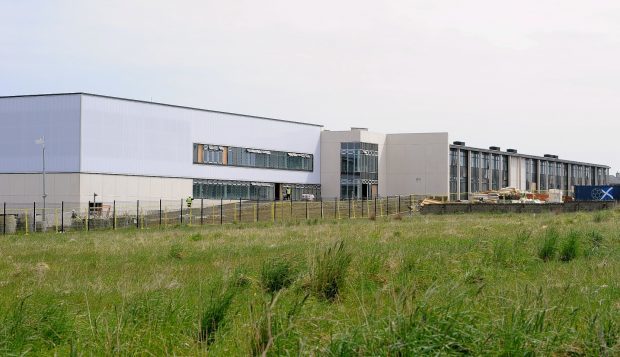 A £48.5million school building project in the Highlands descended into fresh turmoil last night after being hit by the latest in a series of delays.
Parents were left in a state of "utter disbelief" as Highland Council announced that the new Wick Campus would not be ready this month.
Pupils are not now expected to move to the site until after the Easter holidays, but the Press and Journal understands school managers privately opposed the new timetable because of the proximity to exams.
Completion of the development – which includes a new Wick High School, Newton Park Primary School, and community facilities – was originally pencilled-in for 2014.
The addition of a primary school meant that the date was pushed back to 2015, before it was subsequently postponed to April last year, and then October.
The failure to complete the campus last October led to a new target date to be set for this month, but that has now been missed as well.
Last night, Highland Council said: "Having assessed the building following handover by Hub North Scotland and Morrison Construction, the council has reached the conclusion that the level of snagging and other works still to be completed does not allow it to commence its February decant plan, as had previously been advised to stakeholders.
"The council has always made clear that it would only commence decant from the existing schools and community facilities once it was satisfied as to the standard and completeness of the new facilities.
"Over and above general snagging relating to fittings and finish, the particular matters still to be completed include commissioning and balancing of the heating and ventilation system, to resolve hot and cold spots throughout the campus, completion and commissioning of the swimming pool and leisure facilities, and configuration of the external network connection to enable ICT installation and setup."
uThe local authority spokeswoman added that "no safety issues are a factor in the council's decision".
Professor Iain Baikie, who is chairman of Newton Park Primary School parent council, said parents were upset about the way the project had been managed.
"I think this is now the fifth time it has been delayed. There is utter disbelief," he said.
"I think the school is coming together but I've been involved in this process since 2007.
"I want everything to be sorted out and working and I want the school they said they would deliver.
"Parents also want to know that it is safe. I think our parent community is really getting annoyed."