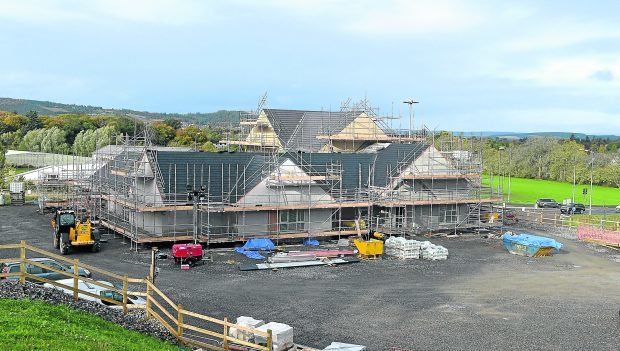 A new pub restaurant with a 40-bed lodge is expected to open in Inverness early next year – creating more than 45 jobs.
The development, currently being constructed in the Slackbuie area, has been welcomed by city business leaders.
The Three Witches is being built by Marston's Inns and Taverns, and will cater for up to 150 diners.
It has taken its name in honour of the local literary history of the area, a nod to Shakespeare's Macbeth which has links to Inverness Castle and Cawdor Castle, situated east of the city.
Avril Lothian, from Marston's Inns and Taverns, said: "We're extremely excited about the Three Witches and hope when opens it will build a great reputation locally.
"It will offer top quality, value for money pub food and an unrivalled selection of drinks, including cask ales from across the country."
The pub is due to open in February.
Stuart Nicol, of Inverness Chamber of Commerce, said: "This is a really positive development which will bring welcome employment.
"The pub restaurant will also be providing accommodation, which is much-needed in Inverness. It is also a good addition to that part of the city."
Marston's have been running pubs and brewing beers for over 180 years and the chain has been expanding its operations in Scotland, with Inverness beign the latest project.
A spokesman added: "This pub operates under our classic Milestone Carvery format offering a classic, seven-day-a week-carvery operation.
"The emphasis here will be on family friendly values and serving high quality, hearty food that tastes just as good as home-made."