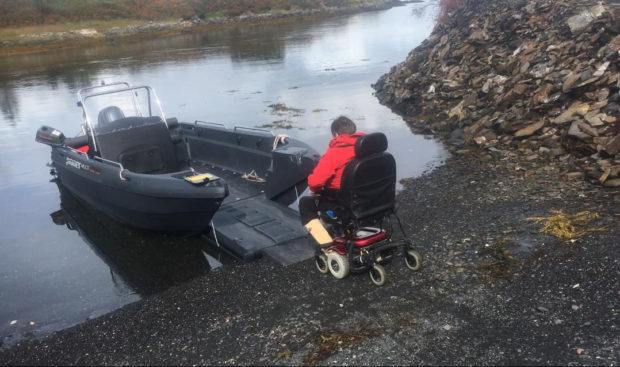 An Oban businessman who built a boat hut without planning consent to take disabled people sailing will learn its fate at a public hearing next week.
Graham MacQueen could be forced to tear down the hut, situated near the famous Bridge Over the Atlantic at Seil island.
He uses it as a shelter for disabled family and friends while taking them for day trips in his specially adapted boat.
Mr MacQueen has apologised for his error and hopes he can put forward an "exceptional case" to planners.
His retrospective planning application has attracted 115 expressions of support and 17 objections to Argyll and Bute Council.
Planning officers have recommended that the proposal be refused, stating the hut has an adverse impact on a scenic area.
Because of the high level of interest, a public hearing will take place before councillors make a decision. It will take place in the Corran Halls, Oban, at 10.45am on Thursday April 5.
Mr MacQueen said: "I apologise for not following the proper process. I am aware of planning regulations and the need for them. I took incorrect advice.
"I am hopeful that we can present a good case of why there are exceptional circumstances surrounding this hut. I hope that the planning committee will look favourably on it. "The benefits to my disabled family members, in particular my wife, are beyond words."
Mr MacQueen's wife Morven uses a wheelchair and has MS.