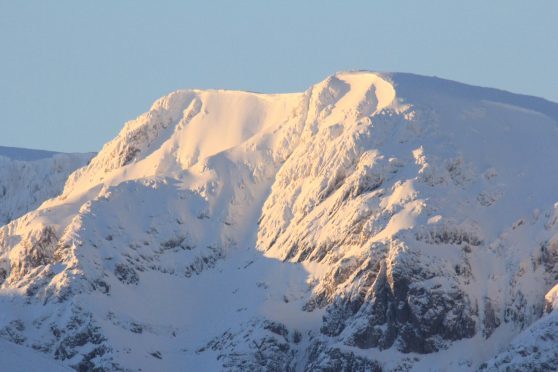 A walker who scaled the UK's highest mountain without waterproofs has been blasted by life savers after he wanted to be rescued because he was simply "wet."
But furious rescuers left him to dry out and spend the night on Ben Nevis alone.
The man reached the 4,411ft summit earlier this week, but got hit by a downpour.
He then called police for help saying he was "soaked."
Officers in turn contacted Lochaber Mountain Rescue.
"Anybody who goes up Ben Nevis without any type of cover is asking for trouble," said team leader John Stevenson. "This chap appears not to have had adequate waterproofs, if any.
"It can rain and even snow on the Ben at any time of year – it is Scotland after all! In fact it was snowing on the mountain last night. Only one in ten days do not have cloud on the Ben.
"The police called us for advice about the guy saying he was wet and at the top. We are not here to go up and walk down somebody who is ok but just wet.
"I said 'if he's wet, he's wet.' He can come off himself. We are all volunteers not full time professionals.
"The weather on the Ben is cold – it can be freezing any time of the year. You have to have proper gear. The weather on the Ben can change very quickly – you have to be prepared and this chap wasn't.
"There wasn't anything wrong with him – he wasn't injured. He was just wet. We can't attend incidents like this – or people running out of batteries for their torches, which we have also had calls about before."
A spokesman for Police Scotland confirmed that they had received a call from a solo walker at 9.33pm on Wednesday.
"He said he was soaked through and was at the summit. The mountain rescue team were informed but did not attend. He spent the night in the summit shelter and walked himself off the following morning."
Lochaber MRT have had many calls from ill-prepared walkers in the past.
Recently a man wearing just work boots was found slipping and sliding on Ben Nevis.
Last year the rescuers blasted a couple – one wearing trainers – who got lost on a nearby mountain.
Days earlier the team also criticised a walker for trying to climb Ben Nevis with bits of rope tied round their boots.
The unidentified climber, pictured only from the waist down, wrapped rope around their footwear as "crampons" while 2,000ft up icy and snowy Ben Nevis.