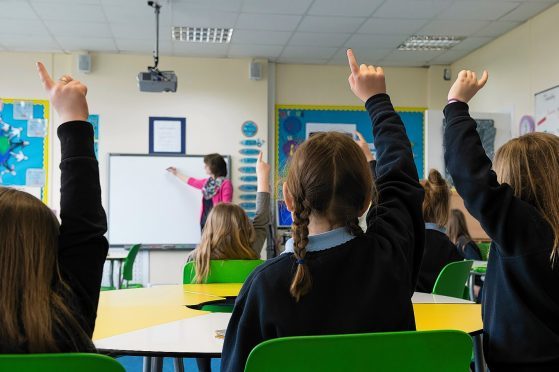 Highland Council's administration yesterday got its budget of £37.5million savings through yesterday – but there were concerns inside and outside the chamber over cuts to education.
The cash-strapped authority had to find ways to plug a funding gap of £27.9m next financial year and £32.4m over the following two years, with cash reserves at a historic low.
Finance chiefs managed to avoid redundancies and roads will receive more funding.
But householders will be hit with a council tax rise of 3%.
---
---
A former teacher claimed the council's so-called "transformational changes" to save £2.8million in Additional Support Needs (ASN) was effectively removing all specialist staff and was the wrong area to target.
And one councillor admitted voting the cuts through was a "leap of faith" and called for the ASN axe to fall on management and bureaucracy costs rather than frontline staff.
After four months of consultation with staff, the public and councillors, proposals for £37.5m savings to be found over the next three years were voted through in Inverness yesterday afternoon.
A £2.5m Change Fund will help deliver the savings, and investment of an additional and recurring £1.5m for roads maintenance was approved as a priority area. Councillors agreed to raise the council tax by 3%.
The sharpest axe in the budget fell on education, with a £2.8m cut in the Additional Support Needs (ASN) funding.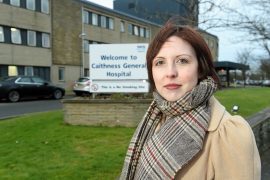 Caithness councillor Nicola Sinclair said: "All education cuts require a leap of faith. We haven't done a redesign process here, we are trusting in the Administration and the new chief executive officer (Donna Manson).
"I completely agree we need to simplify, remove waste and overprovision, remove the paperwork burden and tiers of management, but not frontline ASN staff. Parents want to keep ASNs and PSAs."
Separately, a former teacher contacted the Press & Journal with her concerns about the cuts. She said: "This 'restructuring' is effectively removing all specialist staff and transferring all responsibility for special needs on to the already massively overstretched classroom teachers.
"They will have lots of extra paperwork and responsibility which they are not trained for and they will now have no support in their classes at all, except for children with the most severe needs.
"Teachers cannot cope with this and I believe the whole system could crumble if these changes are implemented."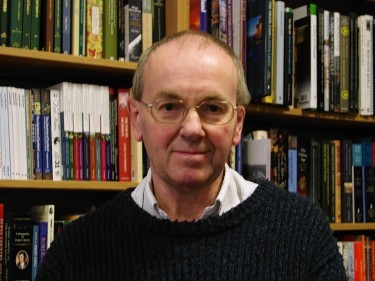 Lochaber councillor Denis Rixson, a former teacher, questioned statistics that showed Highland has nearly twice, and in some places, three times the Scottish average of children with special needs. But he earned a round of applause when he spoke of his concern for how teachers were coping.
He said: "There are a worrying number of absences. Teachers are suffering from stress. There has been an exponential growth in paperwork. I'd like our education service to look at every scrap of paperwork and if it's not statutory, ban it, bin it or reduce it. We need our young teachers to do what they signed up for, teach and add value to our children's lives."
The council's chief executive Donna Manson said: "The key to this is how we manage change.
"We've been meeting with head teachers since November and I've been inspired because they recognise that we've got an issue and we've not been getting the outcomes we need for our children."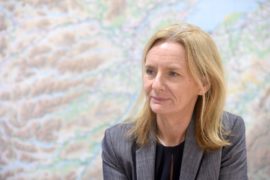 Mrs Manson said the council's new Change Fund would be used this year to support the changes. She said: "The head teachers have been saying they'd like to see a whole system approach to nurturing our schools.
"There will still going to be considerable pupil support resource when you compare it to other councils but we need to get underneath why we've got our children being labelled at 40% special needs."
Council leader Margaret Davidson said: "Looking across Scotland and at other councils I've been relieved at the budget we've come through with, it's decent, thoughtful and give an opportunity to move into the future like no other for last 20 years.
"This is a jobs budget, it's about protecting the jobs that are the backbone of many rural Highland communities. If we don't make these changes, where do we go, what do we cut? We're at the wire."