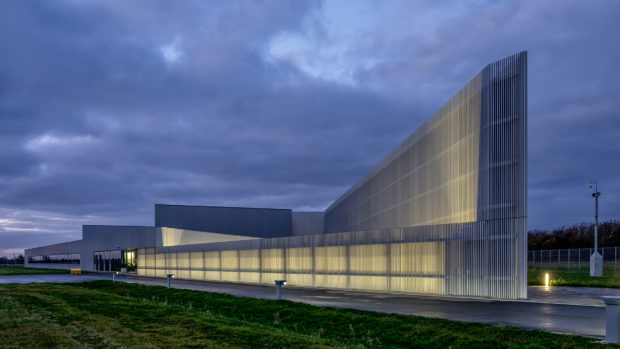 New jobs coming on stream at the national archive centre in Wick are helping counter the town's long-term image as an unemployment blackspot.
The 39 new posts are being created at the Nucleus base in the town's industrial estate, which was opened two years ago by the Nuclear Decommissioining Authority (NDA).
The boost was yesterday welcomed by industry and community representatives as giving a further shot in the arm to the local economy.
The £21 million centre is designed to create a digital archive for masses of archives held at British nuclear power sites dating back to the 1940s.
The Wick base, which also serves as a repository for Caithness historical archives, is managed by Restore Digital on behalf of the NDA.
The company currently employs 31 but is in the throes of recruiting to increase its payroll to 70.
It is looking to find 25 records administrators, five team leaders, four porters, four HGV drivers and a health and safety officer.
Anna MacConnell, the Dounreay-based NDA's socio-economic and stakeholder relations manager, yesterday said the extra staff are being taken on to speed up the process of digitising the mass of material.
She said: "Theses are sustainable jobs – they are not short-term jobs to cope with a burst of work.
"They are going to be there for the long term. It's fantastic that there are already more people employed there than was originally anticipated."
When the project was unveiled, the NDA envisaged the base employing about 20.
Nucleus manager Chris Sinclair said: "This has given us the opportunity to significantly add to staffing levels within the facility, and boost employment within Wick and the surrounding area. "This all adds to the socio-economic value that was expected to be gained by situating the facility within Caithness.
"This is a massive boost, not only to Wick but also to Caithness. There was an article only last week commenting on the expected population decrease within the county.
"Jobs boosts provided by this opportunity, and also those from the new Beatrice offshore wind development, and other local businesses can only help arrest that trend, and provide employment for those in the area."
Local Highland councillor Raymond Bremner said: "It's definitely very good news for Wick and the rest of the county."
Trudy Morris, chief executive of Caithness Chamber of Commerce, said: "We welcome the news that a significant number of jobs are due to be created at Nucleus in Wick.
"The decision by the NDA to site the archive for the UK civil nuclear industry in Wick represented a vote of confidence in the capabilities of this area's workforce to deliver a high-quality service. This subsequent investment by Restore in expanding the workforce is evidence that the north Highlands has delivered on that promise."