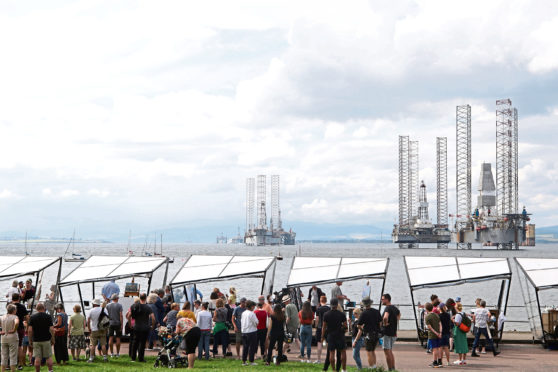 A Highland beauty spot has taken centre stage as the backdrop for a television art competition.
Camera crews descended on Marine Terrace in Cromarty yesterday as the semi-final stage of the Sky Arts Landscape Artist of the Year show got under way.
The six chosen finalists, as well as the winner of the wildcard groups, went head-to-head as they competed for one of three places in the final.
Presenters Stephen Mangan and Joan Bakewell watched throughout the day as the competition's creations began to take shape.
The winner will receive a £10,000 commission from a British intuition.
Dozens of individuals watched as the drama unfolded before viewing the finished masterpieces.
Resident Antonia Gordon regularly watches the show with her eight-year-old daughter Savannah.
She said: "The atmosphere is just vibrant, electric and quite cheerful.
"It's almost quite peaceful and relaxing watching them paint.
"We watch it when it's on, so we thought we would come down."
Meanwhile, Ella Stephenson, 30, a publisher from Nairn, added: "I think it's great.
"I wasn't here for the whole thing but it's fantastic they have come this far north.
"We have stunning scenery up here and it is not showcased enough."
The series first aired three years ago following the success of Sky's Portrait Artist of the Year show.