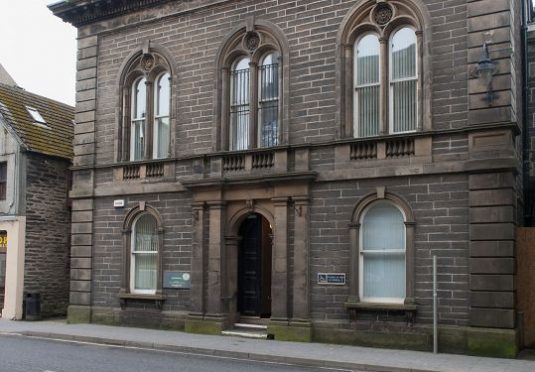 The chief engineer on a fishing boat has described the aftermath of an alleged knife attack on the vessel while it was berthed in Scrabster.
Andres Grana, from Spain, said he was asleep on board the Brisca when he was woken up and told of the alleged trouble between the skipper Adolfo Pego-Brion and the first mate Marcial Antonio Torres.
He rushed from his cabin shortly before midnight on August 20 last year to find the two men grappling with each other in the wheelhouse of the 89ft longliner.
Mr Grana, 57, was giving evidence on the second day of the jury trial of Pego-Brion, who denies repeatedly stabbing Mr Torres to his severe injury and danger of his life. Pego-Brion claims he acted in self-defence.
He said: "When I went up (to the wheelhouse), I saw there was blood on the floor. The chief mate was grabbing the captain."
Mr Grana said Pego-Brion seemed very nervous and he later saw that he had marks on his neck and behind an ear.
Mr Torres was swearing at the other man and had cuts to his chest.
He was taken to Caithness General Hospital in Wick where he was found to have a slash wound to his left shoulder and stab wounds to his left flank and upper part of the right side of his back.
The first two were superficial but the third had caused a suspected punctured lung.
Doctors found that if the latter had been a few millimetres to either side, it could have penetrated a blood vessel and been potentially fatal.
Mr Torres did not need surgery but stayed in hospital for three days and has not been able to return to work while undergoing psychiatric treatment.
The trial continues.