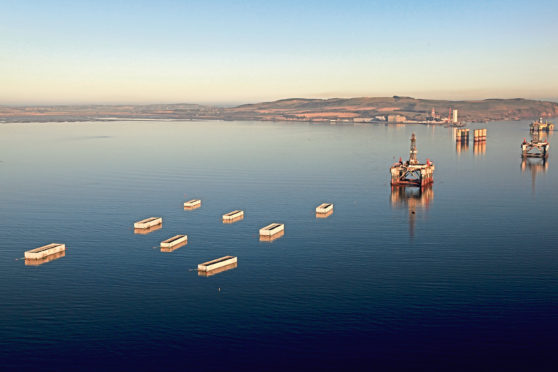 The Port of Cromarty Firth has extended its community programme to assist organisations who are currently providing relief during the coronavirus pandemic.
The community sponsorship programme traditionally sponsors a variety of projects and clubs that surround the Firth.
A sum of £36,000 was awarded last year.
Projects supported have to demonstrate how they can encourage community collaboration, enhance skills development or provide environmental protection.
The criteria has been amended under the current coronavirus restrictions to meet the needs of communities.
So far £1,000 has been awarded to CCAST Highland, to assist their foodbank and meal provision service, which they offer to vulnerable individual and families, including those in the Nigg and Shandwick area.
Bob Buskie, chief executive of the Port of Cromarty Firth, said: "In these unprecedented times, the community spirit surrounding the firth has been a source of real inspiration.
"The hard work and selfless support of businesses and individuals have been a crucial lifeline to many.
"The Community Sponsorship Programme is of great importance to the port, and we view it as our way of giving something back to the surrounding communities.
"Every year, we are inundated with worthy submissions highlighting the fantastic work going on in the area.
"However, we feel it is only right to also recognise the significant work organisations and support groups are carrying out during the pandemic.
"We would therefore like to extend our invitation for these groups to apply for the programme."