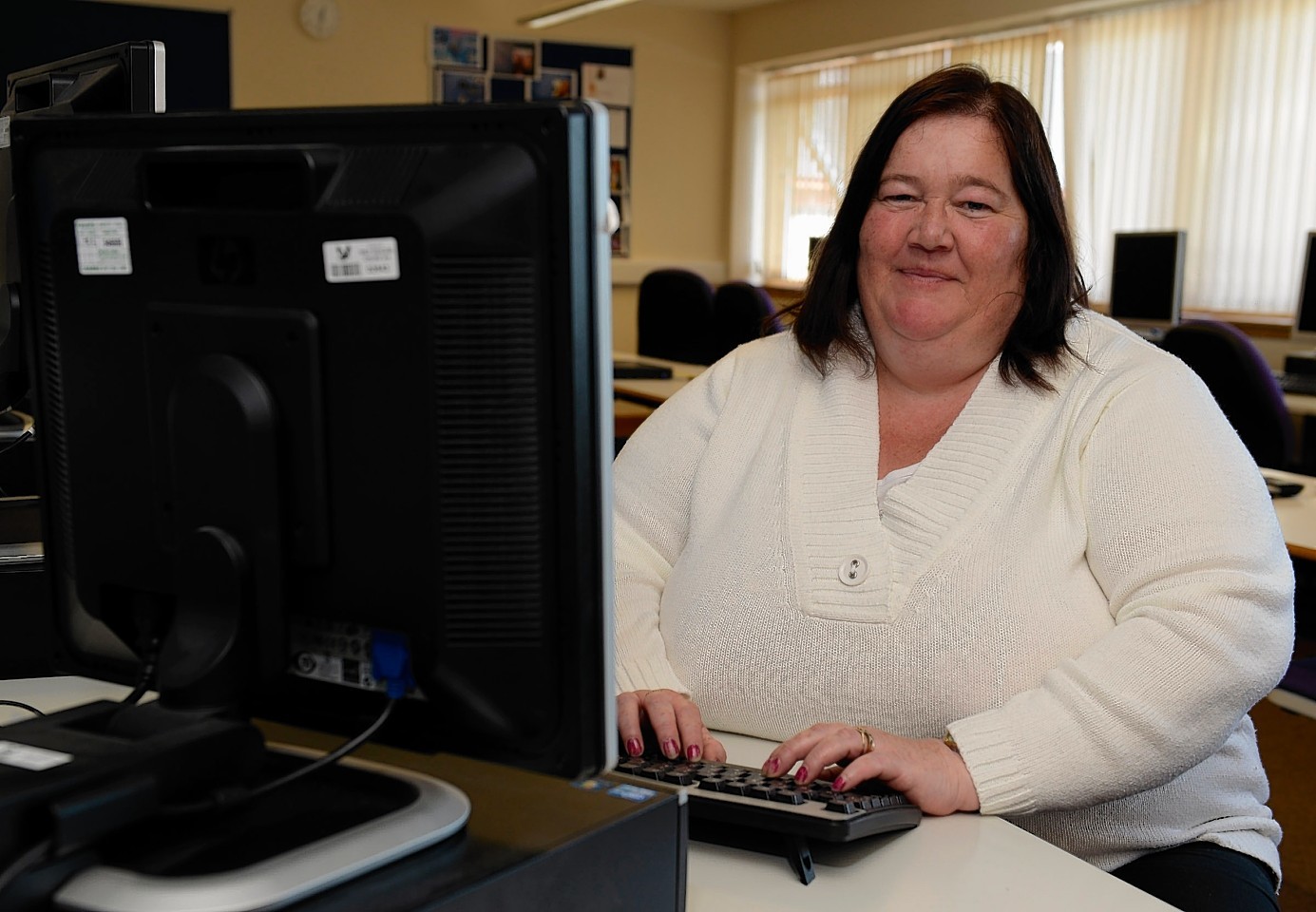 A Lochaber woman has fought her way back from ill health and personal trauma to become West Highland College UHI's further education Student of the Year.
Lesley Boath, who gained her NC Administration qualification in 2013, is currently studying for an HNC Administration and IT qualification.
The 47-year-old said that, just two years ago, she could never have imagined she would receive such an accolade.
Mrs Boath, of Plantation, Fort William, said she lost her self confidence and had little aspiration for the future after the death of her mother and a period of illness.
She said: "Exactly two years ago, I would never have dreamed I could have achieved so much and change my life entirely.
"Studying has really given me back my self esteem.
"I am now looking forward to the next two years of my academic journey."
In the summer of 2012, she began attending West Highland College UHI employability workshops in the Plantation Hall and was encouraged to apply for a basic computing course, which she studied from October 2012 to May 2013 at the college in Fort William. She then decided she wanted to continue learning.
The college has also named Donna Calder, of Fort William, as its higher education Student of the Year and it is nominating her as a contender for the overall University of the Highlands and Islands Student of the Year award.
Ms Calder left school with no qualifications and was very unsure whether she would fit into an academic setting.
She enrolled at college in 2011 studying NC Child Health and Social Care and two years later has successfully completed her HNC in Early Education and Child Care.
She also persuaded the college to introduce an HNC in Early Education and Childcare, when she realised she would have to travel to another college to progress her studies.
Ms Calder said: "I am both amazed and delighted to be given this award."
The pair will be presented with their awards at their Celebration of Achievement and Graduation Ceremony in Fort William on Friday.