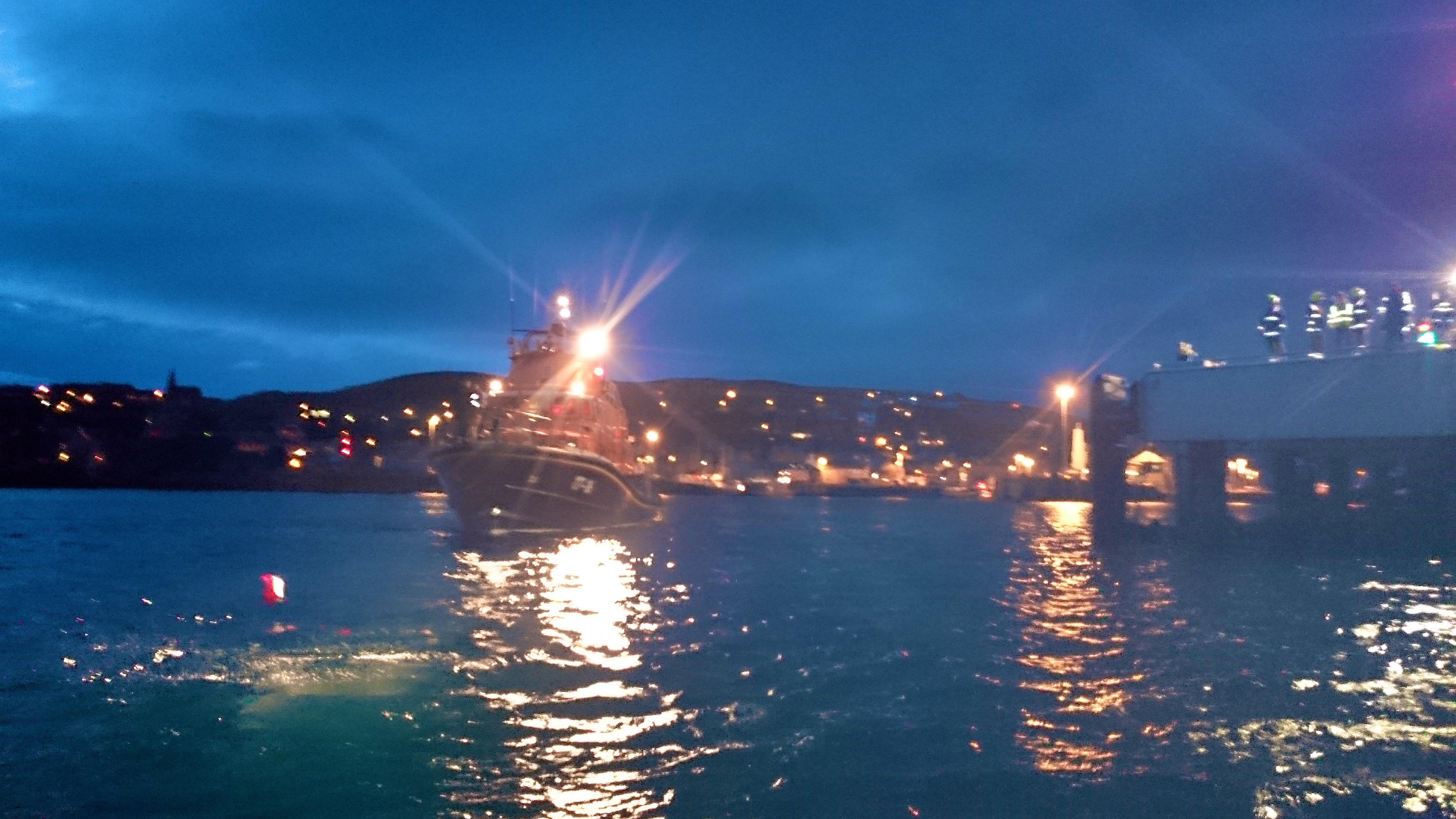 A man died after his car plunged into an Orkney harbour last night despite a dramatic rescue attempt.
The alarm was raised at Stromness shortly about 7pm and police, Coastguard, ambulance and the Stromness Lifeboat went to Copland's Pier.
The lifeboat crew launched their small inflatable boat and positioned themselves over an oil slick which appeared some 160ft south of the pier.
They began searching the area with torches but could not see anything in the deep water.
Two local divers entered the water and quickly found the vehicle.
They recovered the driver who was taken aboard the lifeboat's inflatable and quickly transferred to the main lifeboat.
The lifeboat moored at Coplands Dock where the crew and medical services tried to revive the man without success.
The site was surveyed again by divers in case others were in the car and the position of the vehicle was marked with a buoy by the lifeboat crew.