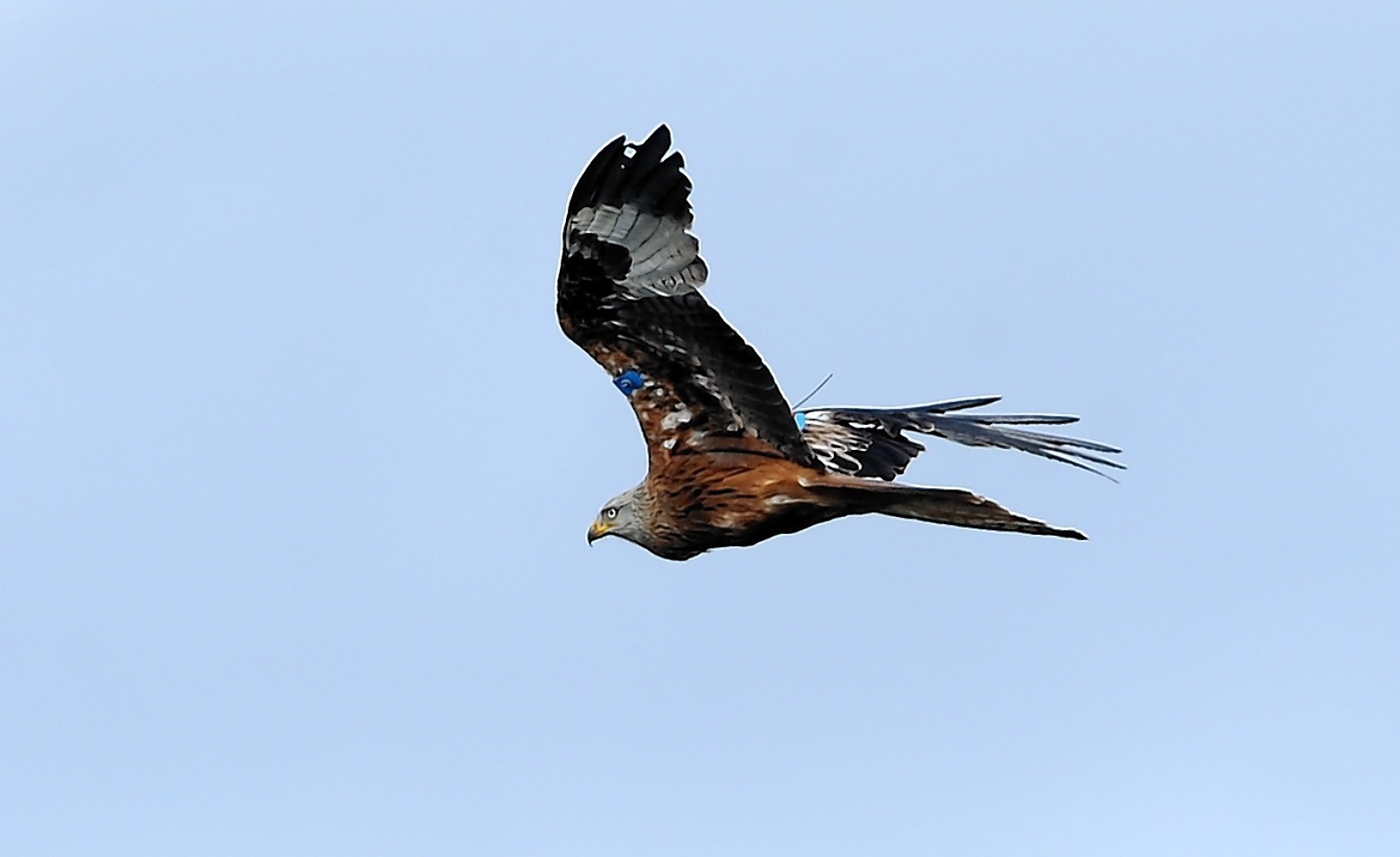 A north wildlife activist has backed calls for a review of the police investigation into the Black Isle raptor deaths earlier this year.
Andrea Goddard, a volunteer at the Tollie red kites centre, spoke out about perceived "initial mistakes" in the investigation.
Twelve red kites and four buzzards were found to have died after consuming an illegal poison in March and April this year.
A further four red kites and two buzzards were also found dead in the same area near Conon Bridge, but it has not been confirmed whether they were also poisoned.
Police last month released a statement saying that the birds were "most likely not targeted deliberately" and that experts believed they were the victims of "pest control measures".
The criminal investigation into the deaths is still live.
But Ms Goddard, who gathered nearly 7,000 signatures on a petition calling for Scottish SPCA investigators to be given more powers to examine wildlife crime, said that the police should be held to account.
Ms Goddard said: "I think its fair to say that everybody has been stunned by what the police had to say.
"It seemed to contradict everything they had said up to that point, I just can't understand it at all.
"We need the police to be accountable and engage with communities about this. I welcome what Dave Thompson MSP had to say about carrying out a review of this investigation. That's something that is very much needed here."
Members of the Scottish Parliament's rural affairs, climate change and environment committee quizzed senior police officers on the statement last month, as they felt it implied no criminal act had been involved.
Detective Chief Superintendent Robbie Allan told the committee "it was still an active criminal investigation".
"What we believe is that illegal poison was placed in that area that resulted in the deaths of those birds," he said.
"What we do not believe is that the poison was put there to kill those birds."
Ms Goddard added: "Obviously they've said already that the birds were killed with a banned poison which is criminal in itself.
"There seemed to be so many initial mistakes in the investigation to me as an observer.
"Their most recent statement made it sound as if they were trying to draw a line under the whole thing and negate any responsibility."
A police spokesman said: "Police Scotland, with our partners the RSPB and SSPCA, has kept this investigation under review to ensure we are using every evidential opportunity open to us.
"It remains an ongoing, live investigation."