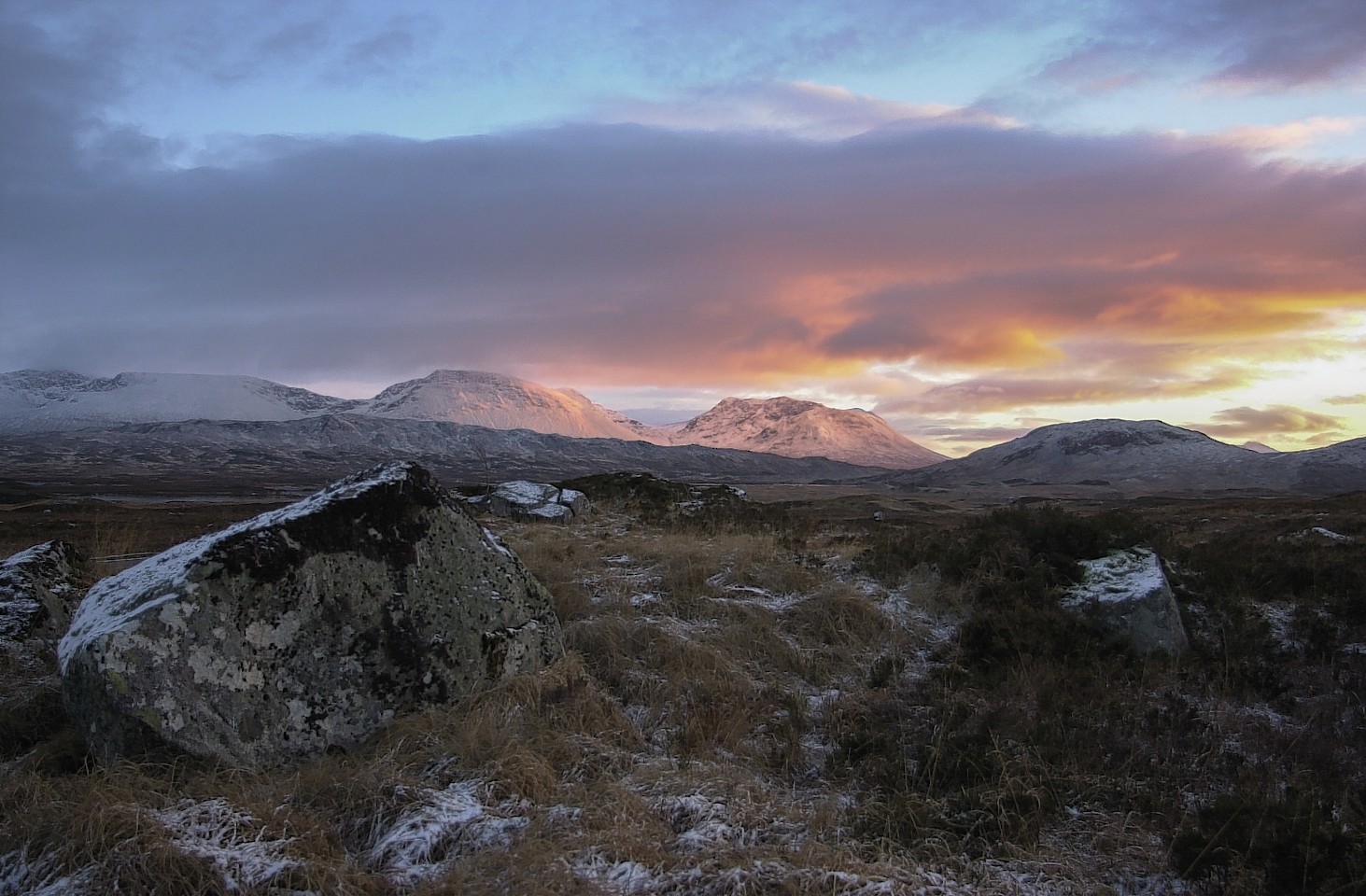 The developer behind plans for a controversial windfarm in one of the Highlands' most picturesque areas has requested a six month extension in the planning process to allow it to lodge an addition to its environmental statement.
The request came after they had considered responses from statutory consultees such as Scottish Natural Heritage.
Netherlands-based Eventus BV wants to erect 24 turbines, each 410ft tall, between Loch Rannoch and Loch Ericht.
Campaigners claimed yesterday they forced a rethink from the applicants, who made the request to Perth and Kinross Council to delay the process.
The proposed site is in an area of Scottish Natural Heritage designated wild land, which the Scottish Government's 2014 planning guidance aims to better protect from development.
Eventus BV said: "In response to consultee comments, principally from statutory consultees, the applicant has agreed that there is scope to prepare and submit further and additional environmental information by way of an addendum to the environmental statement."
A total of 958 formal objections were made to the application by Eventus BV, through a wholly-owned UK subsidiary Talladh a Bheithe Wind Farm Ltd.
Residents and conservation groups are now renewing their calls for Eventus to abandon the project, with visual impact on wild land and threat to wildlife habitats for species like the golden eagle, highlighted as key points.
Douglas Wynn from campaign group Keep Rannoch Wild said: "The powerful campaign against this misguided proposal is clearly having an impact. We are absolutely committed to carrying on our work to protect Rannoch and ensure that it is never blighted with an industrial wind farm.
"If the applicants insist on pushing ahead regardless they will find that opposition will simply get stronger. We hope and expect that if the scheme is finally put before planners they will make it clear that it is completely unwelcome and unwanted."
Helen McDade, head of policy at the John Muir Trust, said: "The trust believes that this development would be a 'stab in the heart' of Scotland's wild land. We are pleased to see that the developer has been forced to think again about their submission. However we do not believe it is acceptable that they are given a six month extension to improve their application in the light of massive opposition.
"We would call on them to recognise the deep damage their proposal would cause to this iconic part of Scotland and withdraw their application now."