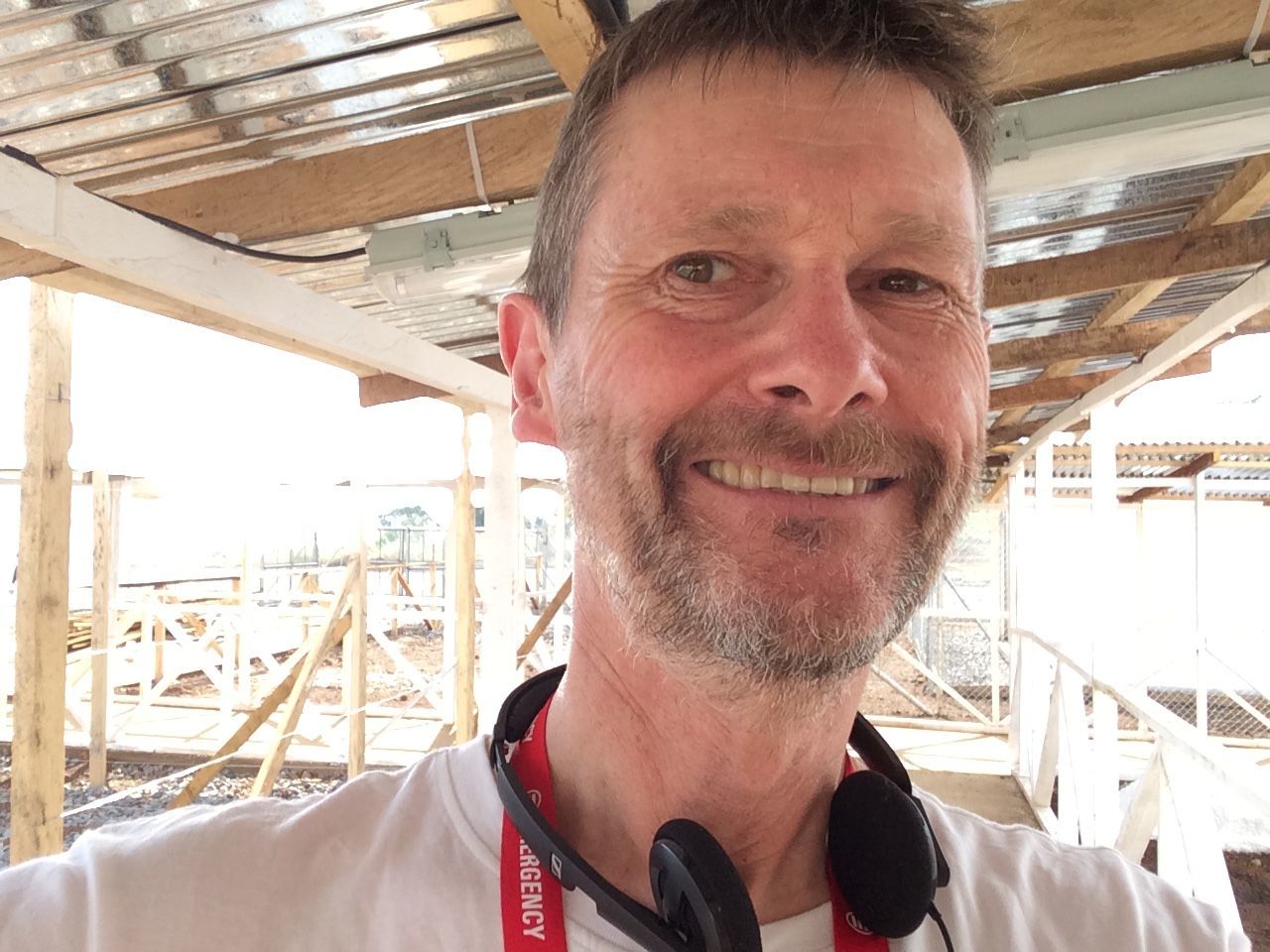 A hero doctor has vowed to return to Africa to continue the battle against the deadly Ebola outbreak.
Chris Mair said the plight of colleague Pauline Cafferkey who contracted the killer virus while working with him in Sierra Leone had not put him off returning.
The GP shared a flight home with the Scots nurse and said he was "very sad" when he heard she was critically ill.
She is now showing signs of improvement – and Dr Mair will end his self-imposed 21 days in "quarantine" and return to his Sutherland surgery on Monday.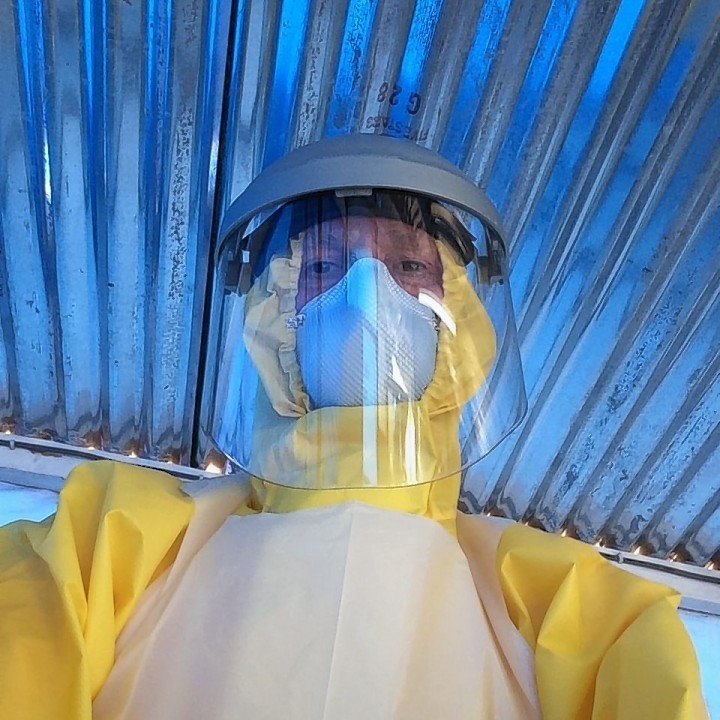 From his home in the Highlands, the 61-year-old said Miss Cafferkey's illness had made him "more determined" to return to West Africa.
He said: "The situation there is grim and I am saddened that more people have not volunteered. I'm absolutely certain that I'll go back this year."
Public health nurse Miss Cafferkey, 39, from Cambuslang is now off the critical list after specialist treatment in London.
Dr Mair got to her "reasonably well" while working in Sierra Leone.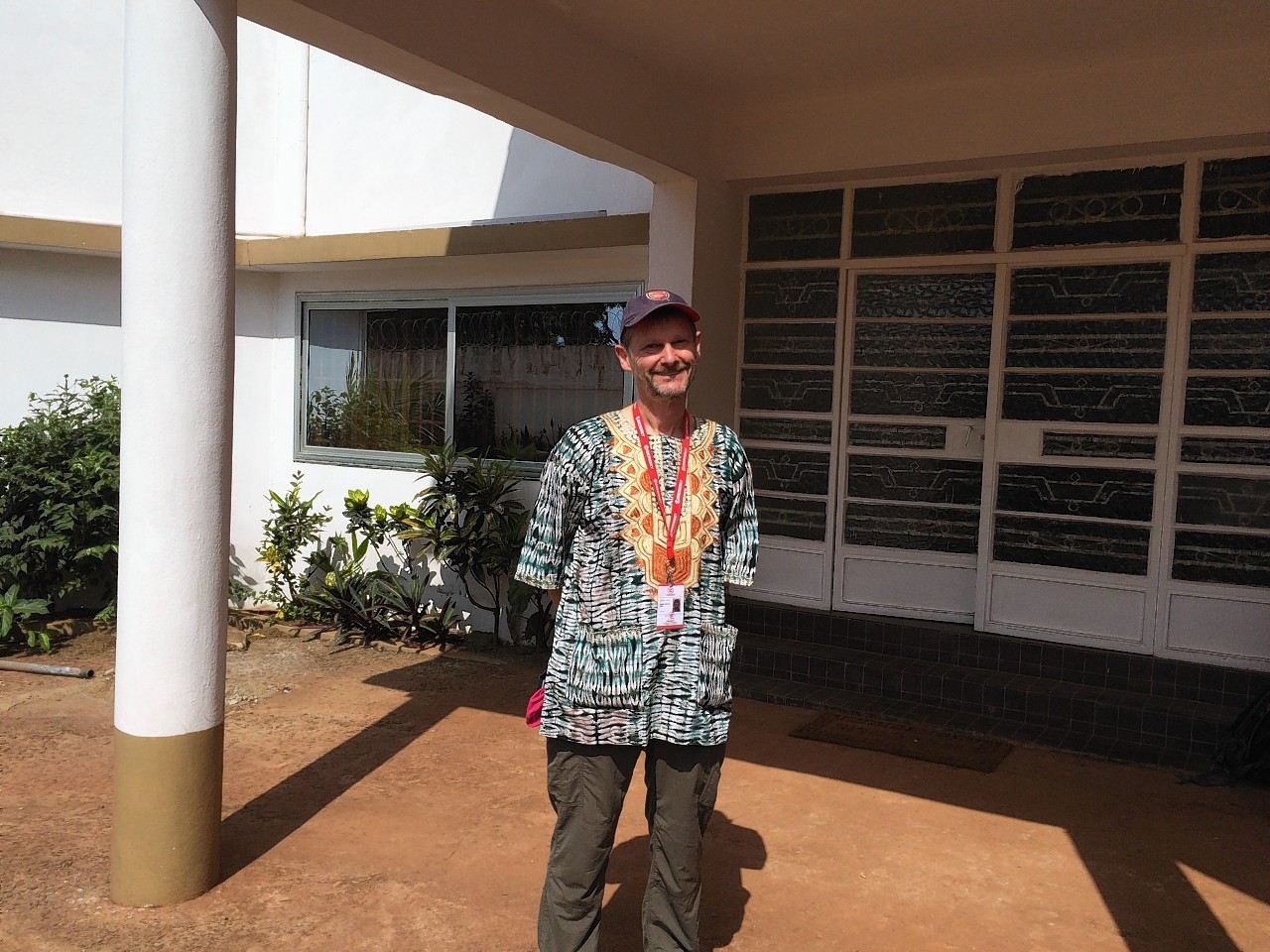 He said "We were well trained and followed strict protocols. However, it is extremely easy to get Ebola – it doesn't take much to get contaminated."
He added that he had "no issues" with the screening procedure at Heathrow Airport on their return.
Dr Mair said he was shocked by what he saw during the five weeks he spent working in the Ebola treatment centre in Kerry Town near the Sierra Leone capital Freetown.
As a result, he is planning to raise money to help finance medical training for students in the African country.
Dr Mair, who is based at Creich Surgery in Bonar Bridge, said: "I have encountered nothing but positive feedback since I came home.
"Everyone in the local community has been extremely welcoming."
And he said he considered himself to be "privileged" to have been in the first wave of medics to work at the centre.
Dr Mair, who runs the Bonar Bridge practice with his GP wife Janet, revealed that before he went to Africa he discussed with her, their sons Tom, 23, and Andy, 15, and their 21-year-old daughter Cat, the possibility that he may die out there.
He said: "We had to consider the fact that I might not return.
"When I decided that I wanted to volunteer, I spoke to my family and to Sheila Carbarns, the other GP at the Creich practice, and told them that I wouldn't go if any of them thought I shouldn't.
"Everyone was right behind me."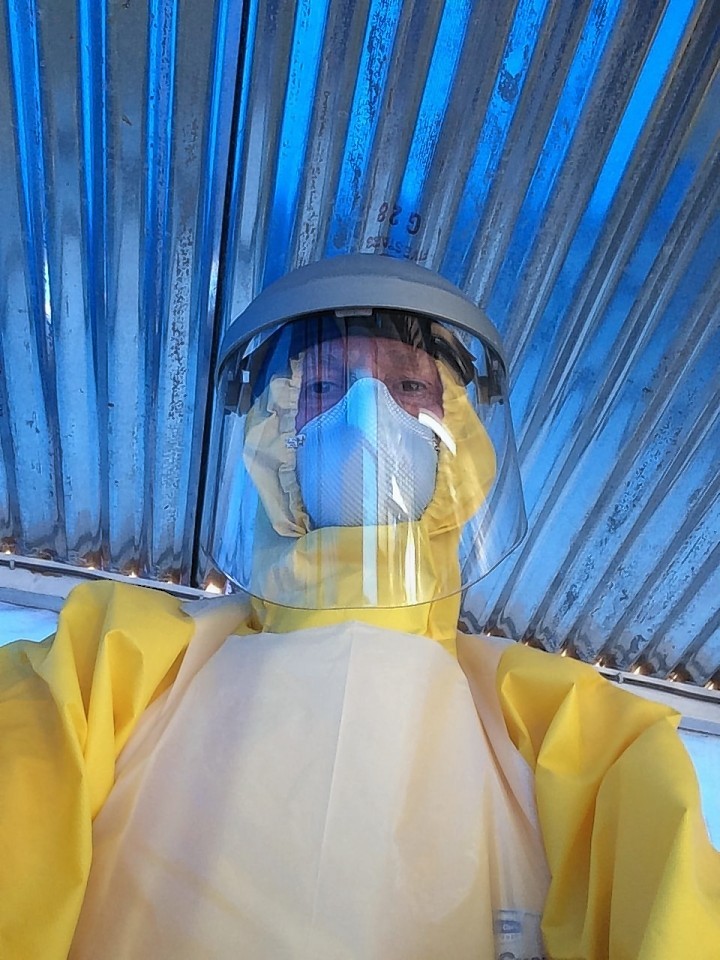 Dr Mair is now trying to work out the best way to start an initiative to fund medical training in Sierra Leone.
Students' fees there were around £1,650 year – "peanuts" compared with fees in this country – but still more than many students could afford.
And he pointed out that about £3,000 a year would pay a student's fees and buy the equipment and books they need.
He said: "Sierra Leone's population isn't that much bigger than Scotland's yet the country has fewer than 200 publicly-funded doctors.
"The situation is scary, Dickensian really, and a way has to be found to ensure that the country's healthcare system can function when eventually Ebola peters out."
Dr Mair added that the Save the Children treatment centre was in a tropical rainforest and had no air conditioning.
Medics were working in temperatures of more than 30C while wearing personal protection equipment for up to two hours at a time.
Highlands and Islands MSP Mary Scanlon praised Dr Mair for being willing to return to West Africa.
She said: "I think it is commendable that people such as Dr Mair and nurse William Pooley, who contracted Ebola and recovered, show they are willing to return.
"They are leading by example and I hope they encourage others to follow."
However, she added that she could understand why more health professionals might be reluctant to volunteer while there was still uncertainty as to how nurse Pauline Cafferkey had contracted the virus.