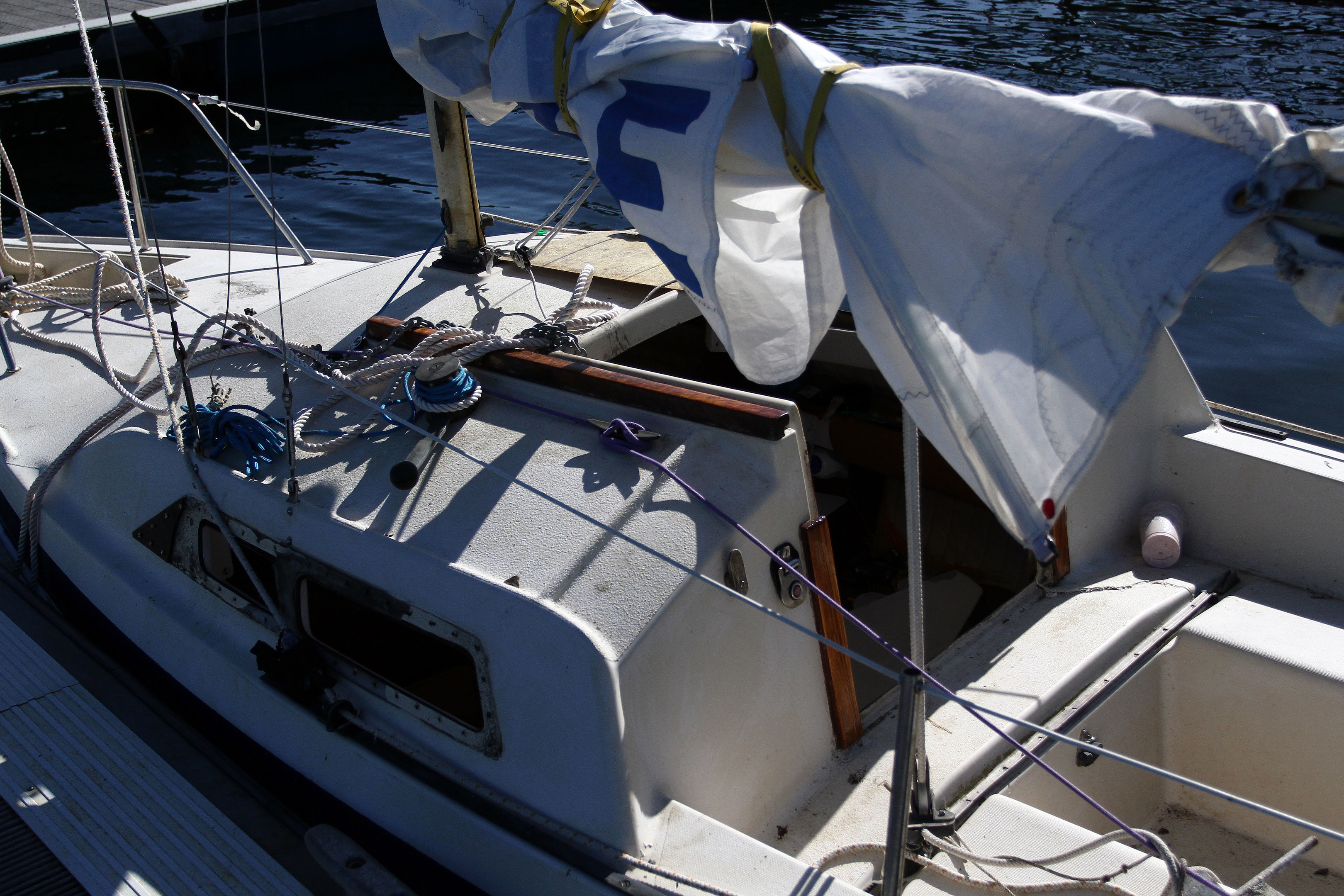 A badly burned sailor rowed himself to shore then trekked through a forest and across moorland after his yacht was rocked by an explosion.
The 41-year-old endured a 16-hour ordeal before he was able to stumble into a pub and ask for help.
He was left with severe burns to his hands and face but somehow managed to scramble out of his blast-damaged vessel and clamber into his dinghy.
His hands were so badly injured he was unable to start the outboard motor – but found the strength to row himself to shore and struggle up the rocks to safety.
The yachtsman then faced an agonising half-mile walk across rocky terrain, forest and moorland before he could get help.
It took him 16 hours from the time of the explosion to reach a pub and tell his remarkable survival story to shocked staff.
The unnamed man's 20ft vessel Zulu Hunter was anchored off Seil island, south of Oban on the west coast, when the explosion happened.
It is understood he was changing a gas bottle at the time.
He raised the alarm at the Tigh an Truish pub, an 18th century inn next to the famous Bridge over the Atlantic.
A spokesman for Stornoway Coastguard said: "He came ashore with his dinghy from his yacht and had to walk some half a mile across moor and forest to get to the pub, where he told the barmaid what happened and was put in an ambulance to go to the hospital in Oban.
"He arrived at the pub at about 4.30pm on Thursday afternoon and the explosion had happened 16 hours previous to this. It took him a long time to get himself together, get ashore and get to the pub.
"He was in a pretty bad way. His hands were so bad that he could not start the engine on the dingy. But he managed to row ashore. The barmaid was quite shaken after seeing him.
"He did well to manage to get ashore and raise the alarm. With burns like that, I imagine he would have been in some considerable pain. He was later transferred to Glasgow Royal Infirmary as a result of his injuries."
Oban-based Inspector Mark Stephen said: "He arrived at Tigh an Truish with burns to his hands and face.
"I believe the explosion happened whilst he was changing a gas bottle."
Oban lifeboat was launched after Stornoway Coastguard received reports about an explosion aboard a yacht anchored at Puilladobhrain, Seil Island.
A spokesman for the lifeboat said: "Fortunately, the lone yachtsman had managed to escape from the vessel and row himself ashore, where he was able to make his own way to get help.
"Oban Lifeboat arrived on scene at 9.25pm on Thursday to discover the windows and hatch blown out of the vessel.
"With the only person on board accounted for, the decision was taken to tow the vessel back to Oban where it could be more securely berthed."
The man's condition in hospital last night was unknown.