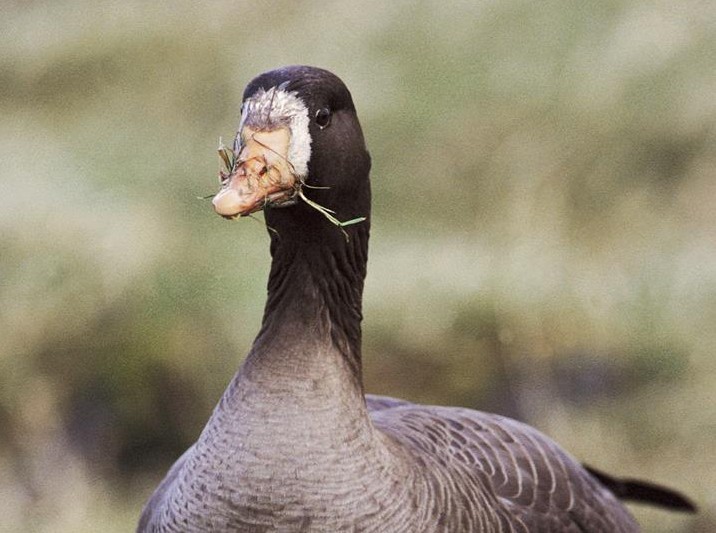 Hunters shooting geese in Caithness are being warned not to accidentally kill a protected species.
With the birds beginning to return to the area from their breeding grounds, Scottish Natural Heritage (SNH) is urging those shooting wildfowl to make sure they can recognise legal quarry species, even in poor light and difficult weather conditions.
Some parts of Caithness are home to Greenland white-fronted geese, a protected species which cannot be legally shot in Scotland.
The geese are protected because of their rapid decline since 1999, the world population has dropped from 36,000 to 20,000. They breed in west Greenland and migrate through Iceland to winter in Scotland and Ireland.
Caithness supports two important populations – one in the area around the Westfield/Broubster area and the other around Loch of Mey/Loch Heilen. The geese usually feed in isolated groups favouring low intensity pasture, wet grassland and mires, but they can occasionally be found in mixed flocks with pink-footed and greylag geese, two species which are legal quarry in Scotland in season.
Ian Sargent, SNH Caithness area officer, said: "Some wildfowlers who come to Caithness to shoot may not know that there are white-fronted geese here, so it's important that landowners who lease shooting to visitors pass this information on.
"Most wildfowlers know the legislation and carry out their sport in a safe and responsible manner. But there have been reports of Greenland white-fronted geese being shot illegally. So we advise shooters that if they're in doubt, don't shoot.
"We recommend that shooting parties use a local goose guide, especially for visitors who are unfamiliar with the area and may have difficulty in identifying legal quarry."
Shooting white-fronted geese in Scotland is a wildlife crime and any incidents should be reported to the police.
Inspector Mike Middlehurst, police wildlife crime officer for Highlands and Islands division, said: "Police Scotland fully supports this preventative and informative step by our partners in SNH. It is also prudent to remind wildfowlers of the legislation regarding the use of lead shot over wetlands and that they comply with the Codes of Good Shooting Practice circulated by various shooting organisations. Over the coming season wildlife officers will be visiting to popular wildfowling areas in the north to educate and advise wildfowlers."