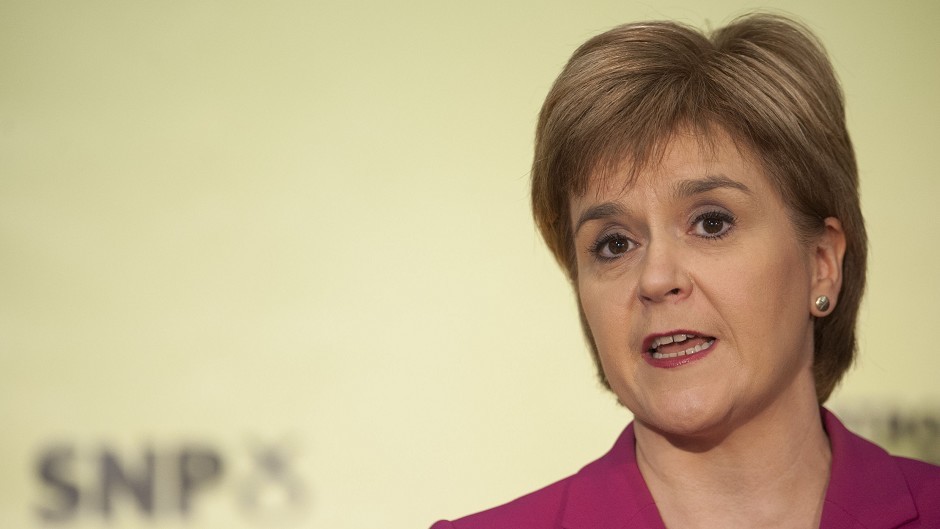 Nicola Sturgeon used a visit to Skye to announce £100,000 of funding for children in Gaelic-speaking communities.
The money will support the running costs of 41 groups and provide employment opportunities for Gaelic-speaking leaders so that children can develop their skills in the language.
The first minister made the announcement in Skye as she delivered the Sabhal Mor Ostaig lecture at the Gaelic language college in Sleat for the first time.
She said: "We want all of Scotland's children to have the best start in life.
"That includes providing opportunities for children to learn and improve Gaelic in their early years.
"Our support for Gaelic medium education is encouraging and enabling more children to learn the language and has helped to slow the decline in our population of Gaelic speakers. I am determined to do all I can to support the future of the language in Scotland."
In her speech, Ms Sturgeon also highlighted the role Gaelic has to play in the economic and cultural future of islands like Skye and praised the contribution of Sabhal Mor Ostaig.
"The college is establishing Scotland's first Gaelic library and as a further education provider, saw 52 Gaelic students graduate bringing the total to 932 students since the college was established," she said.
The first minister also used her visit to highlight the Scottish Government's ongoing consultation on the Islands Bill, which includes plans for greater autonomy for island communities.
But Orkney MSP Liam McArthur said "people are not likely to hold back" in their consultation responses, claiming they would highlight the "failure" of SNP policy.
He said: "The first minister should be careful what she wishes for when asking people in the isles to have their say on the SNP's record.
"The first minister needs to explain why her government have relentlessly taken powers away from local councils and ignored the needs of people in the northern isles in particular."