Police and firefighters had to be called out to free an elderly cat which was thrown into a charity clothing bin with no way out.
And now, the man responsible for the cruel crime faces being thrown out of the country after he was convicted of causing the 18-year-old family pet unnecessary suffering.
Mateusz Podlawski, 30, had denied that on April 14, he put the cat in the container in the Co-Op car park in Dingwall with no means of escape, contrary to the Animal Health and Welfare Scotland Act.
But after a trial at Inverness Sheriff Court, Podlawski, of Tulloch Square, Dingwall, was found guilty of the offence by Sheriff Margaret Neilson.
He will be sentenced on January 11 after a background report has been prepared. The sheriff will also then consider an application by the Crown Office for her to consider a deportation order.
The court was told that Podlawski had grabbed the cat by the neck, raised it above his head and said: "This cat belongs in the bin."
Eyewitness Mitchell Ellis, 26, was shocked when he saw Podlawski drop the cat into the container.
He asked him: "What did you do that for?"
Podlawski replied: "It lives in there."
Mr Ellis told the court: "I said 'don't be stupid'. There was no way the cat could get out. I pulled off my jumper and dangled it in the bin in the hope that it would grab it.
"But all it did was miaow. I thought it might die of fright."
His then girlfriend, 23-year-old Sheena MacGregor, from Beauly, said: "He had been hovering about the Co-op car park and looked shady.
"Then he threw the cat in the bin. It was one of those that there was no coming out. We were so shocked. We went into the shop and told the staff who phoned the police."
Scottish SPCA animal rescue officer Ann Shewan was called after police failed in an attempt to open the clothing bin. Shining a torch in, she saw the cat sitting on top of a black bin bag .
"The fire brigade came and used hydraulic cutters to open the bin lid. There was a bang and the cat shot out and ran off."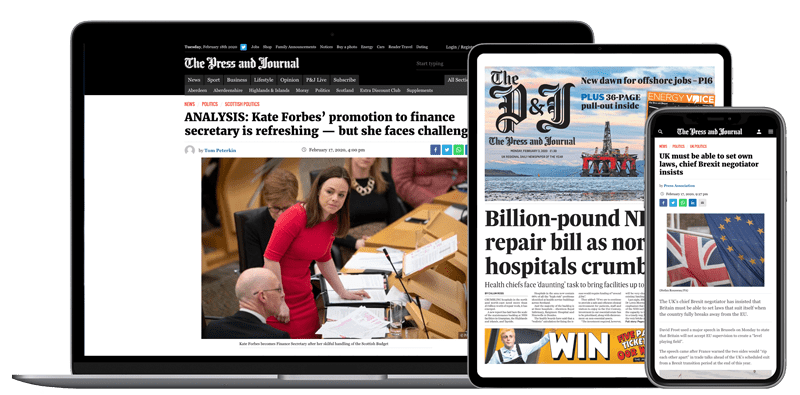 Help support quality local journalism … become a digital subscriber to The Press and Journal
For as little as £5.99 a month you can access all of our content, including Premium articles.
Subscribe