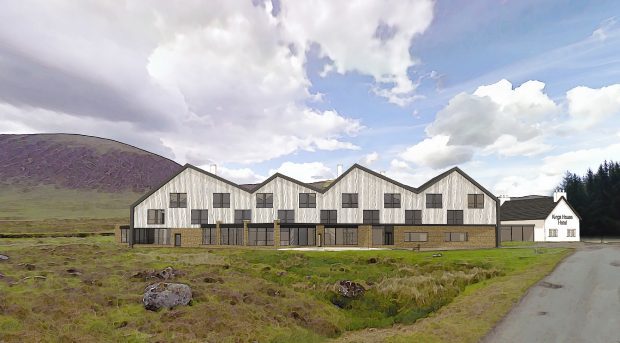 A £10 million boost could elevate one of Scotland's oldest licensed inns into a four star destination for visitors to Lochaber.
And 40 jobs would also be created as a result of ambitious proposals to redevelop the historic Kings House hotel, built around 1755, at the junction of Glencoe and Glen Etive.
The hotel was last renovated in the 1960s, but Black Corries Estate, which took it over in 2014, developed a masterplan for the site, aimed at securing its long-term future.
As a result, Kings House was closed last year to allow the first stage of the work to go ahead, and this phase – to create a new bunkhouse with 10 rooms – has now been completed.
The new proposals – submitted to Highland Council – are for the redevelopment of the hotel itself.
Previous extensions to the property would be demolished in order to create a three storey complex with 60 bedrooms.
But the original old building would remain at the heart of the new hotel.
Graeme Ferguson, of Bidwells property consultants, who are managing the project on behalf of Black Corries Estate, said: "We are very excited by this significant project which will breathe new life into a fascinating building which is steeped in history.
"The project will cost in excess of £10million and could create more than 40 jobs locally.
"Work is due to start on the main build in November 2017 with an estimated opening in late summer of 2018."
The architects are Aberdeen-based firm Covell Matthews, and director, Andrew McNair, added: "The proposed design, which retains the original two-storey building, addresses the main road and was developed in response to the stunning views, especially towards Buachaille Etive Mor.
"The plan follows the line of the adjacent river and the distinctive design draws reference from the surrounding environment, for example a mountain range is reflected the roof profile.
"The building will incorporate traditional materials – slate on the roof, timber cladding on the upper walls and stone on the ground floor walls."
And the director of contractors, Douglas & Stewart, said that local trades would also benefit if the plans are approved.
Paul Miskella continued: "Although we employ our own specialist carpenters, stonemasons and finishing trades, we will also be employing local trades to assist during the construction process."
The new complex would be operated by the Crieff Hydro group which owns two hotels in the local area – the Ballachulish and Isles of Glencoe.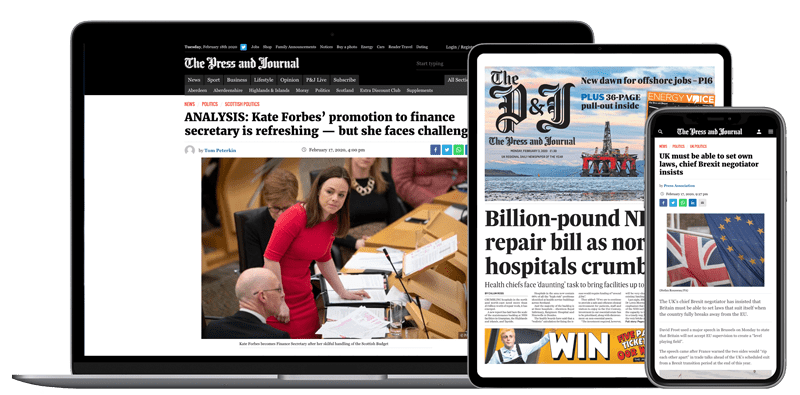 Help support quality local journalism … become a digital subscriber to The Press and Journal
For as little as £5.99 a month you can access all of our content, including Premium articles.
Subscribe