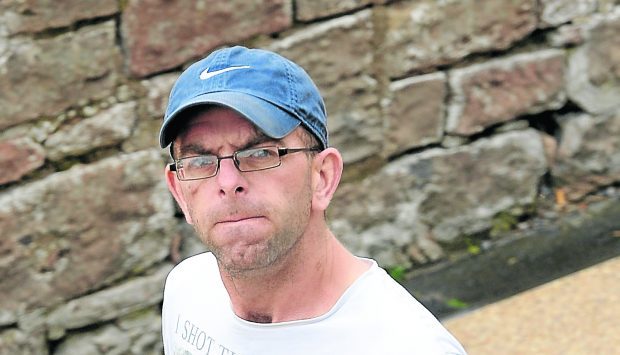 An Inverness man has admitted knocking down a four-year-old boy in a residential street last July and then driving away from the scene.
Although John Macdonald's bail was continued at Inverness Sheriff Court, Sheriff Gordon Fleetwood told the 34-year-old: "Driving away and leaving a four year old boy lying on the street may result in a custodial sentence."
Macdonald was ordered to return to court on November 9 to be sentenced and his bail was continued.
The boy cannot be named for legal reasons.
Macdonald, of Glenurquhart Road, pleaded guilty to two charges. The first read that on July 18, in Springfield Gardens, he drove a car without due care and attention and without reasonable consideration for other road users and collided with a four year old boy, damaging the car and severely injuring the boy.
The second charge was one of failing to stop after the accident and give his name and address, or identify the owner and identification marks of the vehicle.
Medics have told the boy's mother that her son will have a limp for about a year due to fractures sustained to his right leg and pelvis and the four-year-old still needs to use a wheelchair as he can not walk for any length of time outside the house.
His mother said: "Doctors are saying he will have a limp for about a year. I am very angry about this. He really loved his wee bike and hopefully he will be okay eventually. We are lucky he is so young with this type of break. But it's the permanent scar he had on his head that is the worst part, and he also has a permanent scar under his nose.
"He was definitely having dreams about it (the crash) because he would wake up and say, 'mum, I am falling,' so I think these were small nightmares about getting thrown in the air."
Yesterday, as she was told of Macdonald's guilty plea, the boy's mother added: "He has admitted he was wrong to do what he did, so fair play to him for doing that. But he was a bit of a coward, and was 'liking' things that people were posting on Facebook about what happened when he was out (on bail)."
She also said that her son only had the last of his 36 stitches removed on Wednesday, meaning he can finally have a hair cut nearly three months after he was hospitalised.
He will see a surgeon next week for an x-ray on his leg to make sure it is healing properly, and will be seen regularly by a physio.
The youngster was in Aberdeen Royal Infirmary for a week after the crash in mid-July before being transferred to Raigmore Hospital, and he was taken home in early September.