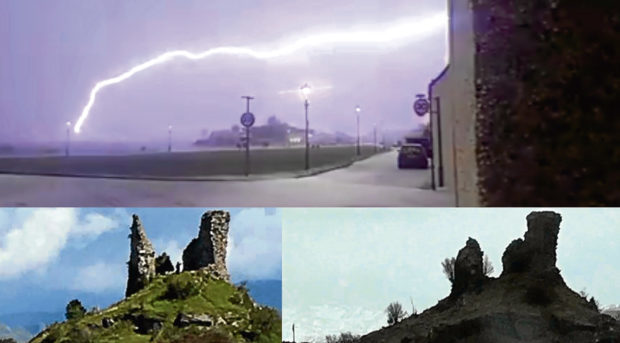 A historic 15th-century Highland castle is in line for essential repair work after being struck by forked lightning.
Highland Council officials and councillors have met with the Kyleakin Local History Society to discuss plans to make safe Castle Moil on the Isle of Skye.
The castle, situated in the village of Kyleakin, in the south of the island, was badly damaged last month after the lightning strike which caused the toppling of the building's north wall.
Plans to repair and make safe the remains of the north peak were made a priority by Highland Council.
Local councillor John Finlayson, who chaired the meeting, said: "The positive news is work will be done.
"As someone who lives in the village I am delighted that a plan is in place to stabilise the castle and ensure it will be open for the public to visit in the near future.
"Castle Moil is important to everyone who lives in Kyleakin and it is important to ensure that its future, as well as its structure, is secure."
Highland Council officials – including Michael Hart, senior maintenance officer; Colin MacKenzie, insurance officer; and ward manager Willie MacKinnon – met with representatives from the local community to visit the site to assess the situation.
Repairs are expected to involve the installation of free-standing scaffolding to prevent further deterioration to the historic landmark, with the total cost of repairs expected to exceed £100,000.
A Highland Council spokeswoman said: "The access path to the castle is still closed. It has been closed for health and safety reasons, which are notably loose stonework above head height caused by a collapse of the north wall of the castle.
"Highland Council is working closely with Historic Environment Scotland to get this scheduled monument reopened to the general public as soon as possible."
It is believed that upon completion of the works further discussions will be held to explore the possibility of the local community taking over responsibility for the upkeep and development of the castle from the council.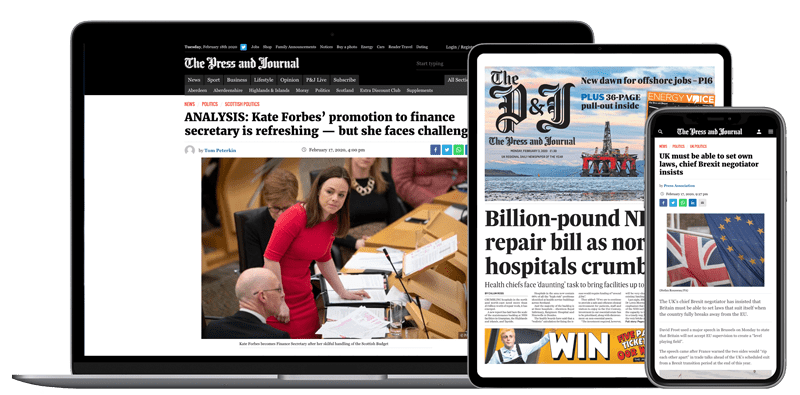 Help support quality local journalism … become a digital subscriber to The Press and Journal
For as little as £5.99 a month you can access all of our content, including Premium articles.
Subscribe