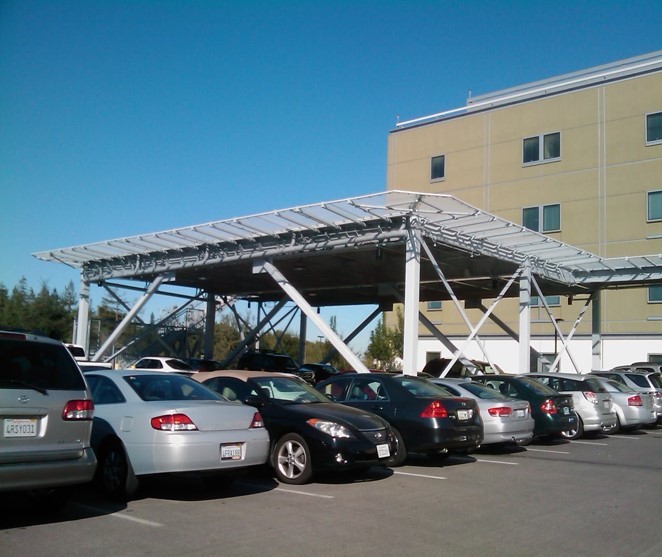 A helipad on stilts could be the solution to a Lochaber town's emergency helicopter problem.
An English firm which specialises in designing the structures has approached the Press and Journal after concerns were raised about the lack of landing facilities for air ambulances and search and rescue helicopters near Belford Hospital in Fort William.
Terry Marsden, of North Lincolnshire-based Airport Operational Services, said the answer could be an elevated helipad – built over part of the car park to retain the available parking space.
He said: "We are currently doing a lot of work on helipads across the UK, mainly for hospitals.
"We've built two in Shropshire and one at Millport in the Firth of Clyde for the Scottish Ambulance Service.
"I've had a look at the site online and there's a car park that could be used. I know it's a very tight area, but an elevated helipad may be the answer."
Mr Marsden said representatives of the company would be prepared to travel to Fort William to discuss the possibilities and the costs involved with NHS Highland.
Thousands of people visit Fort William – also known as the Outdoor Capital of the UK – each year for adventure activities, including climbing, walking, mountain-biking, kayaking, canoeing and wintersports.
Helicopters currently have to land either at Carr's Corner, next to the A82 Inverness to Glasgow road at the north end of the town, or at Glen Nevis Business Park.
The West End Car Park is also used in emergencies.
Members of Highland Council's Lochaber area committee have suggested vacant land near the new ambulance station and police station at Blar Mhor could be used as a landing site.
NHS Highland's district manager in Lochaber, Joanna Hynd, said: "I am grateful to the company for this.
"Transport and access will clearly be key considerations should proposals for a possible replacement of Belford Hospital be pursued."