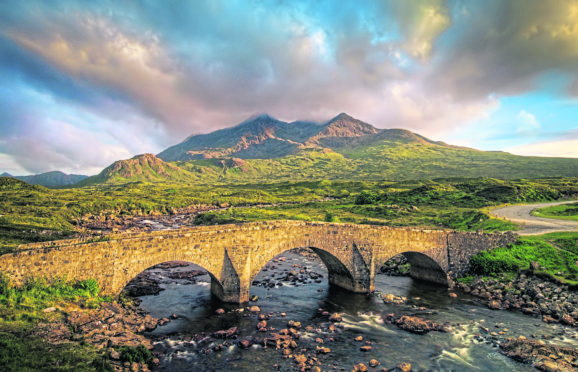 Skye has made it back onto one of the world's most prestigious travel lists – despite being cited as "a place to avoid" by the same group in 2018.
Local tourism operators welcomed the news that a visit to the Hebrides was back on American broadcasting giant CNN's top 19 places, having "changed its tune" after putting it on the places to avoid list last year.
In 2018, CNN claimed Skye was experiencing a "tourism backlash" due to overcrowding – and put it on a list of 12 places to avoid for last summer.
---
>> Keep up to date with the latest news with The P&J newsletter
---
Last February, CNN said: "In 2017, the infrastructure of Scotland's largest island creaked under the pressure as thousands of tourists in coaches and cars plied its narrow lanes, making a beeline for the remote fairy pools at Glenbrittle, the iconic sunset spot at Elgol and the rocky Old Man of Storr, with traffic snarl-ups an inevitable result."
The report prompted Kate Forbes MSP to invite the broadcaster to come to visit.
And it appears the broadcaster has changed its tune, with CNN now publishing an article with Skye and the rest of the Hebrides featuring in the top 19 global destinations for 2019 – a list which includes the Grand Canyon, New York City and the West Indies.
Anne Gracie, hotel owner and SkyeConnect board member, said: "We are not at all surprised that Skye has been listed by CNN as one of the top destinations in the world to visit this year.
MP reports that tourist numbers on Skye have dropped because of publicity
"Skye is huge island with some of the best scenery in the world. There are so many great places to explore combined with exhilarating activities, world-class accommodation, fine food, drink and entertainment.
"We want visitors to Skye to stay longer, see less and experience more."
Ms Forbes added: "This is a welcome U-turn by CNN.
"When the American news outlet first published a story recommending tourists did not visit Skye, I was utterly dismayed.
"For all the challenges that we face in remote and rural parts of the Highlands, the economy is fragile and small changes can have big impacts.
"Tourism is a vital driver of growth, creating jobs, generating income and keeping people local.
"Yes, there have been frustrations – but these are isolated to certain areas – and it would be catastrophic if tourists were told not to come.
"I am pleased that CNN has changed its tune."
CNN's take
CNN highlights many of the delights of the Hebrides and encourages people to visit Skye, as well as contiuing their trip to Lewis and Harris.
The report on the 19 places to visit in 2019 says: "The birthplace of Harris Tweed, the famous cloth that's been woven, dyed and spun by the islanders for centuries, is also home to its own Stonehenge-style mystery in the Callanish Standing Stones.
"Unlike Stonehenge, visitors can get up close to the standing circle of boulders at Callanish, which is believed to have been erected about 5,000 years ago."
It also encourages visitors to use part of the North Coast 500, saying: "…it's worth the drive to Ullapool, close to the northern tip of the Scottish mainland, and the 2.5-hour ferry across a choppy stretch of the Atlantic to explore these islands.
It concludes: "Each Hebridean island has its own distinctive vibe, but they're all grounded in a similar small-town community spirit."
The Inner Hebrides also get a mention: "Islay, the southernmost Hebridean isle, known for its whisky distilleries and incredible beaches, offers a true sense of island life. Driving around, visitors might be more likely to encounter cows than people, but any meeting with an islander will likely earn an Islay Wave – a friendly acknowledgment from a fellow driver. "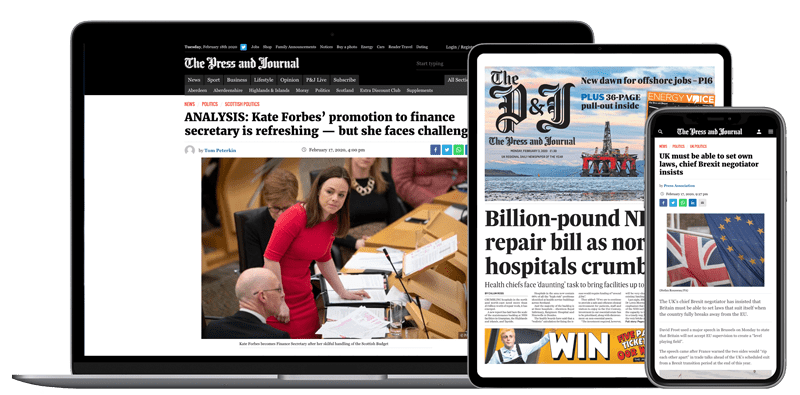 Help support quality local journalism … become a digital subscriber to The Press and Journal
For as little as £5.99 a month you can access all of our content, including Premium articles.
Subscribe