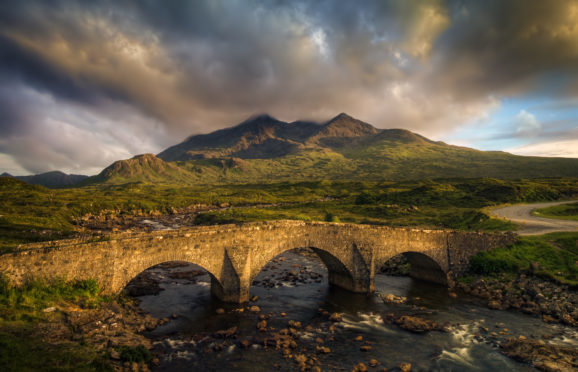 Skye has witnessed a drop in tourist numbers this year because of the "nonsense" suggestion that the island became "full" last year, the local MP has suggested.
SNP Westminster leader Ian Blackford criticised the publicity surrounding the pressure on Highland tourism hotspots, although he admitted that certain pinch-points had been "overwhelmed".
Speaking in Edinburgh, the Ross, Skye and Lochaber MP said the "idea that Skye is full is absolute ardent nonsense and it has done damage".
He added: "One of the things that is absolutely crucial for us is that we demonstrate we can accelerate economic growth in Scotland.
"We have got to make sure that we can do that on a sustainable basis and tourism is an industry that is an important cog in that wheel of delivering growth.
"Travelling around the constituency in the last few weeks I am concerned that there is a message being delivered back to me from hoteliers and others that this has been a quieter year than last year.
"And I do think the message that was delivered last year, that certain media outlets put out that Skye was full, was less than helpful. In fact, that is being generous.
"In saying that, I know that there are particular issues around certain pinch-points. These are areas that have been overwhelmed by the challenges of managing the tourism numbers."
Mr Blackford was among 100 prominent business leaders and politicians on Skye to sign an open letter this month declaring that Skye was "well and truly open for business".
Catherine Stihler, a Labour MEP for Scotland who has previously called for Scottish Government action to address the tourism pressures, said: "Ian Blackford is absolutely right that we should be encouraging visitors to Skye and the Highlands.
"Increasing tourism is the goal, but that also requires management and consultation with local communities.
"That's why I urge the government to devolve powers over a tourism tax, and consider the option of national park designation for Skye."