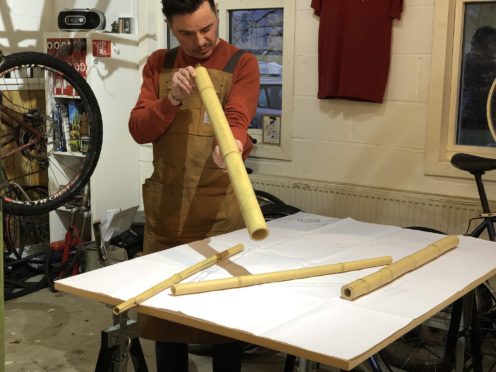 It is a tough enough proposition with all the mod cons.
But an Argyll man will attempt to make history as the first participant to cycle Etape Loch Ness on his very own homemade bamboo bike.
Bike workshop owner Ali Campbell, from Arrochar, was given a kit to build the unusual vehicle more than a year ago but has never got round to putting it together until now.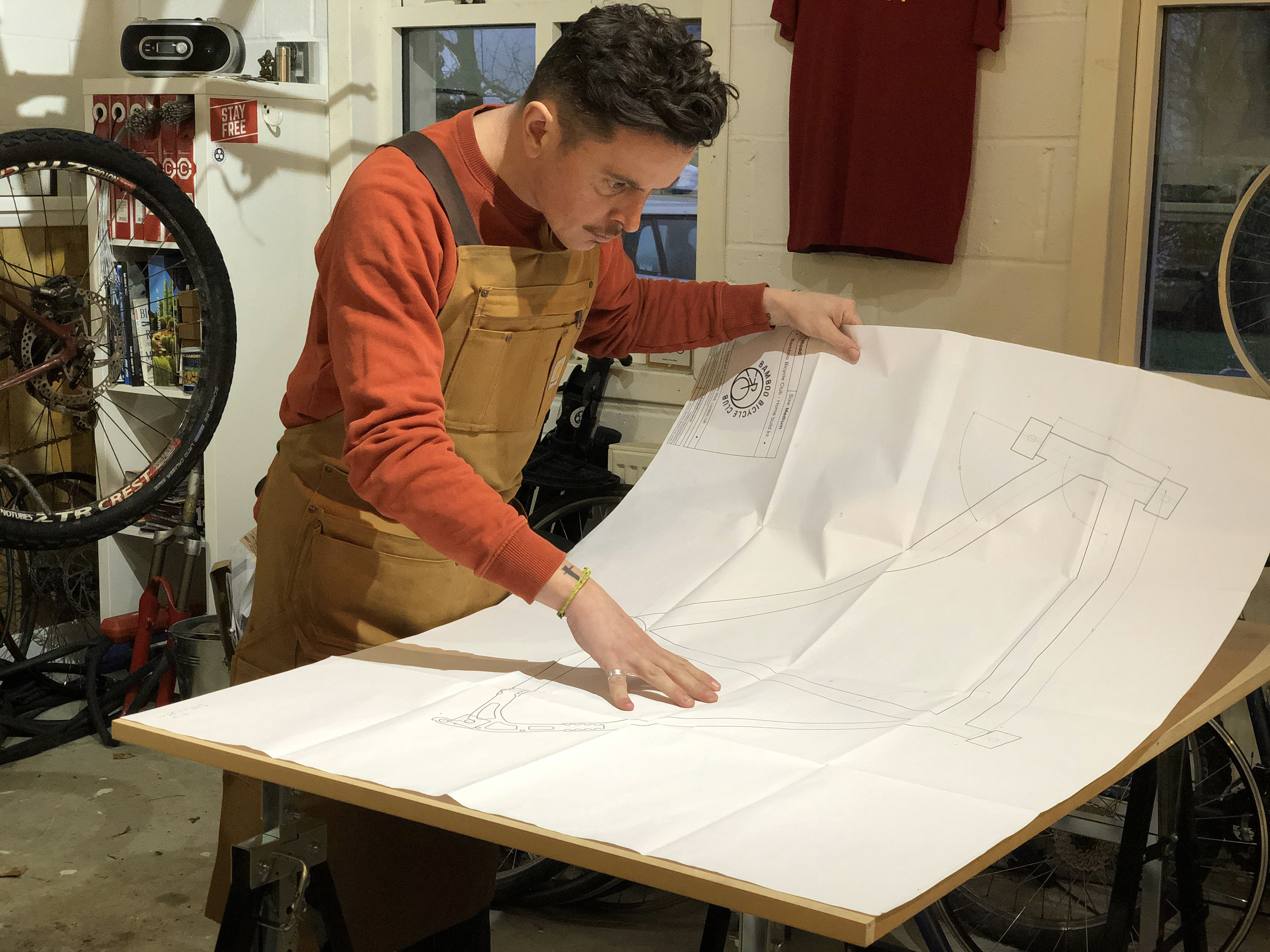 He fixed himself a personal deadline to have it built, road tested and in full working order for the closed-road cycling event in April.
He said: "My kit came with full instructions and although I haven't started it yet I don't expect it will take me too long to build. I have the kit to build the frame and then will add the mechanical bits
"The kit comes as a set of bamboo tubes with metal inserts, I will put it all together and tape over the joins with resin. Bamboo bikes are regarded as sustainable. The Chinese use bamboo for scaffolding so it's robust and has the advantage of being naturally lightweight. They're a big thing in Africa at the moment."
Mr Campbell who regularly trains along the roads near Loch Lomond and Rest and Be Thankful plans to use Etape as a stepping stone to his next challenge – cycling the Hebridean Way in the late summer.
Accompanied by film-making friends, he will be interviewing people along the way with the hopes of producing a short film. They also plan to record him taking part in Etape Loch Ness on his homemade bamboo bike.
Etape Loch Ness begins and ends in Inverness, with cyclists enjoying the 66-mile route on roads that will be closed to other traffic.
Participants will cycle through lochside villages, past historic Urquhart Castle and take on one of Scotland's best-known hill climbs. Cyclists will be timed over the King of the Mountain stage – a 4.8 mile climb which starts as they leave Fort Augustus and rises to 416ft in height at the Glendoe Summit.
General entries were sold out only a few hours after going on sale, but a limited number of places are still available for riders who pledge to raise a minimum of £100 for an official charity partner, Macmillan Cancer Support.