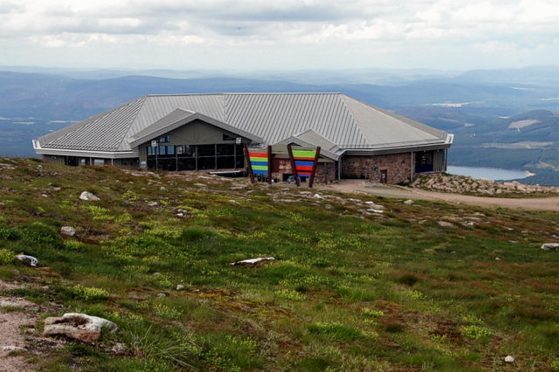 Plans for an extension to the UK's highest restaurant will be considered next month.
The planning application for an upgrade to the Ptarmigan, which sits at 3,500ft on Cairngorm Mountain, will be considered by the Cairngorms National Park Authority.
It is likely to go before April or May's planning committee, the authority confirmed.
But with the funicular railway having been out of action since October for safety reasons, the Ptarmigan is currently closed.
Cairngorm funicular will be closed this summer over safety fears
The north's enterprise company took over operations at the troubled ski centre in December, after it was announced that Cairngorm Mountain Ltd (CML), a subsidiary of UK travel firm Natural Retreats, was placed into administration, blaming cashflow problems over the funicular shut down.
Highlands and Islands Enterprise (HIE) said that the main focus is getting the funicular fixed and stabilising the business.
However the application for the work on the Ptarmigan is still live and will be considered.
A spokesman for HIE said: "Having formed a new subsidiary to take over the operation of Cairngorm following administration of the previous operator, our focus is very much on stabilising the business and addressing urgent issues, such as the funicular.
"We have commissioned a contract to design the remedial works needed to repair the funicular and this will give a clearer indication of cost and timescales."
The planning application for proposed improvements to the Ptarmigan restaurant is still live and due to be heard in the coming weeks. The proposals are in line with recommendations in the review of Cairngorm infrastructure carried out in 2018.
"In the longer term we will explore with stakeholders the options for taking forward the proposals outlined in the infrastructure review.
"The proposals for the Ptarmigan include improved access to the toilets and shop and a storm lobby to be created to ease access in high winds. The café and bar would be extended and a space for a new audio visual experience and a wraparound terrace would be created.
The proposed restaurant is to have anti-glare and reflective glass titling towards the ground to reduce the risk of bird strikes.