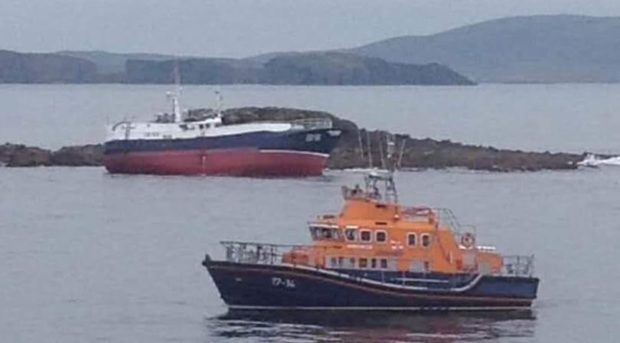 An official investigation into the grounding of a 98ft fishing vessel off Shetland is under way as the owners of the vessel have been instructed to appoint a salvor.
A coastguard emergency tug remained on scene yesterday close to the vessel, known as Colleria, after it ran aground in the small hours of Sunday morning at the Vee Skerries, near Papa Stour.
The Oban-registered fishing boat issued a distress call to the Maritime and Coastguard Agency (MCA) at approximately 1.30am, before 15 members of the crew were winched from the vessel and taken to hospital on the mainland as a precaution.
No injuries were sustained.
It had been hoped that the vessel would be able to refloat at high tide, however, attempts unsuccessful, as the MCA confirmed it was "hard aground".
The vessel was still reported to be aground yesterday, with the vessel still listed on its port side.
On Sunday, attempts were made to allow the master and chief engineer back onto the vessel, but they had to be removed from their bid to inspect the engine and propeller as the vessel rolled from its unstable position on rocks.
An MCA spokeswoman said: "The vessel's owners and insurers have been asked to appoint a salvor and the MCA is waiting for notification of who will undertake the task and the proposed salvage plan."
A marine surveyor from Lerwick was sent to inspect the vessel yesterday afternoon as part of the move to salvage the vessel.
The spokeswoman added that the specialist EVT Levoli Black tug was taking on a "monitoring role" as they awaited instructions from "background meetings".
A Marine Accident Investigation Branch (MAIB) spokesman confirmed that the organisation have launched an official probe into the grounding of the vessel.
He added: "We have started an investigation into the grounding of the UK registered fishing vessel Coelleira (OB93), west of Shetland, Scotland on Sunday 4 August.
"The 27m vessel's 15 crew were airlifted from the vessel, which remains aground."
Pollution specialists were drafted in on Sunday evening after diesel had been spotted in the water around the vessel; however the MCA yesterday confirmed that it had since "dissipated".
Bosses in charge of the incident from the MCA and MAIB were said to be collaborating with other bodies, including Marine Scotland, SEPA and Scottish Natural Heritage, who were all being "regularly briefed on the situation."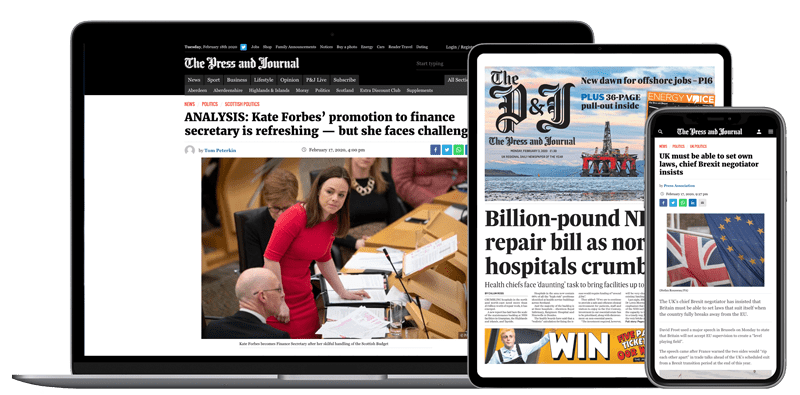 Help support quality local journalism … become a digital subscriber to The Press and Journal
For as little as £5.99 a month you can access all of our content, including Premium articles.
Subscribe