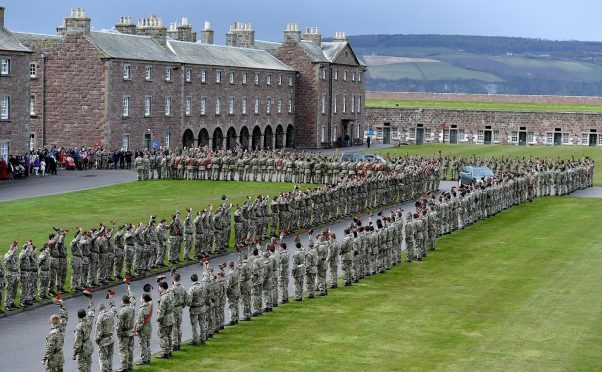 The leader of Highland Council has demanded urgent talks with military chiefs amid uncertainty over the future of the historic Fort George barracks.
Councillor Margaret Davidson urged a rethink on plans to close the base, saying she would be "truly disappointed" if ministers proceeded without "giving it a lot more thought".
She spoke out after Defence Secretary Ben Wallace told The Press and Journal last month that "nothing is off the table" in terms of the future of bases such as Fort George.
EXCLUSIVE: Defence Secretary refuses to rule out U-turn on Fort George
The Conservative minister said that previously announced basing decisions were now "less set in stone", and he was looking with "fresh eyes" at the issue.
Built near Ardersier after the Battle of Culloden, Fort George faced closure in 2016 as part of a programme of cost-cutting measures by the Ministry of Defence.
The P&J launched the Fight for Fort George campaign, which was backed by 6,000 people, including the actor Hugh Grant, whose grandfather was a former commander at the barracks.
The closure of the base was confirmed in November 2016, but defence chiefs agreed to postpone the withdrawal of the famous Black Watch battalion until 2032.
The stay of execution was designed to give the area time to prepare for the loss of hundreds of jobs and a £16 million blow to the economy.
But since then concerns have been raised about the failure to progress any plans for the future of the category A-listed building, and last month Mr Wallace suggested the closure decision could be reviewed.
Last night, Mrs Davidson said: "This is the last base in the Highlands, and when I think of the history and involvement here, I would be truly, truly disappointed if they move on Fort George without giving it a lot more thought.
"As soon as we know who is actually defence secretary for the UK I will want to have talks. It will be next year now I'm sure, but we need early day talks.
"Any lack of progress is not in our hands. We asked long and hard to get moving on this. So I want to hear what they are thinking, and I don't want them running off without speaking to us.
"It's about the folks in and out of it, and their families, but it is also about the economy of the Highlands, and the knock-on effect of it.
"And also, look at it. Someone has to plan a future for it, and not just walk away."
It previously emerged that Conservative MSP Edward Mountain had written to former defence secretary Gavin Williamson in 2018 to warn him about failing to plan for the future of Fort George, saying "doing nothing is completely unacceptable".
Mrs Davidson said: "I understand it is an old-fashioned barracks and they want something more modern, but they've given us a decent piece of time in which to plan for the future of Fort George, but frankly they haven't been engaging as much as they need to.
"It's really time to change that, and I want to see them as soon as possible."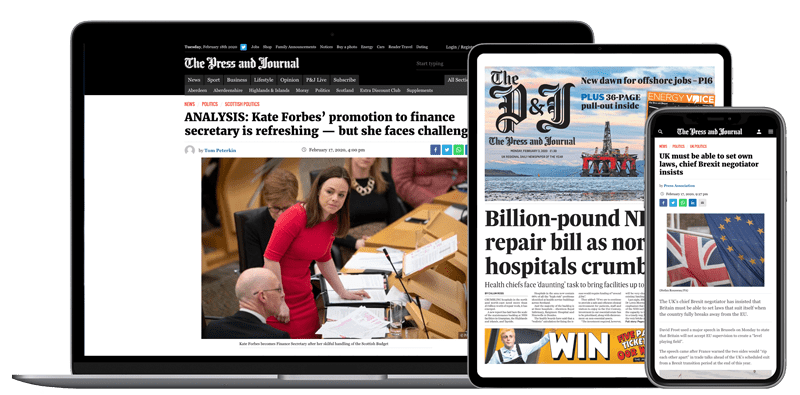 Help support quality local journalism … become a digital subscriber to The Press and Journal
For as little as £5.99 a month you can access all of our content, including Premium articles.
Subscribe