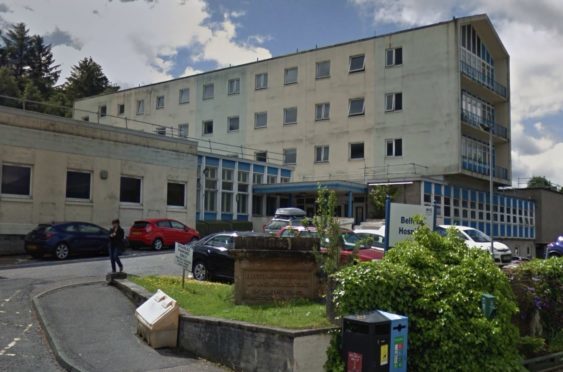 Hospital workers in Fort William have been gifted face masks by a local firm to help fight the Covid-19 pandemic.
ALVANCE British Aluminium, which runs the only remaining aluminium smelter in the UK, on the slopes of Ben Nevis, has provided Belford Hospital staff with around 250 disposable FFP3 masks.
The tight-fitting 'filtering facepiece' respirators are not typically used in day-to-day activities at the smelter and could therefore be made available to the hospital.
General Manager Tom Uppington said: "Everyone is aware of the pressures that national and local health authorities are under at the moment so we were keen to support our brave healthcare workers with whatever useful gesture we could at this time.
Yesterday I got a phone call from a consultant in the Belford Hospital. They heard @LochaberHigh have a 3D printer and they are in need of visors for medical staff. After a few prototypes I am now printing these for our NHS! @KateForbesMSP @Ianblackford_MP @NickyGrant10 pic.twitter.com/zOvVoCQlig

— Stephen Stewart (@Stephen_THC) March 25, 2020
"In a close-knit community such as ours, we know how critical Belford Hospital is to the wellbeing of our employees, their loved ones and friends."
Computing teacher at Lochaber High, Stephen Stewart, has also been involved in the project using his 3D printer to make visors for the face masks. He took to Twitter to show off his developments.
Belford Hospital has an established reputation in the management of trauma, particularly from mountain accidents, but also carries out major surgery.