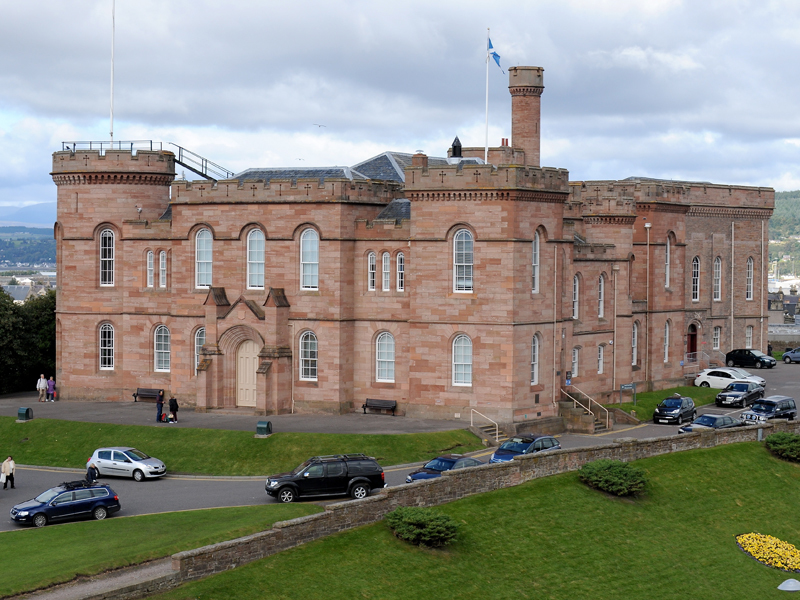 A Ross-shire man has been cleared of attacking a former neighbour with a hammer.
John Macpherson of 194 Firhill Avenue, Alness, walked free from Inverness Sheriff Court yesterday after a jury delivered an unanimous not proven verdict.
The 29-year-old had denied assaulting Euan Heywood by repeatedly hitting him on the head with a hammer, causing injury and permanent disfigurement.
He gave evidence in his defence yesterday, telling the court that he had "wrestled" with Mr Heywood, 45, outside his former home in Oakes Court, Invergordon.
Mr Macpherson said he and Heywood had not been friends, but added they "weren't enemies either".
He said he was in his flat when he heard "banging" on his door, and when he opened it he found Mr Heywood outside on the landing.
Mr Macpherson told the court: "He was very angry. He started to throw punches but they were going all over the place.
"He was bouncing all over the place."
Earlier in the trial, Mr Heywood claimed he had been arguing with his neighbour about money before the attack took place.
But Mr Macpherson said yesterday: "He was shouting. I didn't know what he was talking about."
He added: "I grabbed hold of him to stop him and we had a scuffle.
"All of my instincts were to get away."
Mr Macpherson suggested that Mr Heywood, who later received treatment for five wounds on his head and face, had hit his head on a metal railing on the landing, causing the injury.
The jury were unconvinced by Mr Heywood's version of events, and took less than 20 minutes to acquit Mr Mr Macpherson.