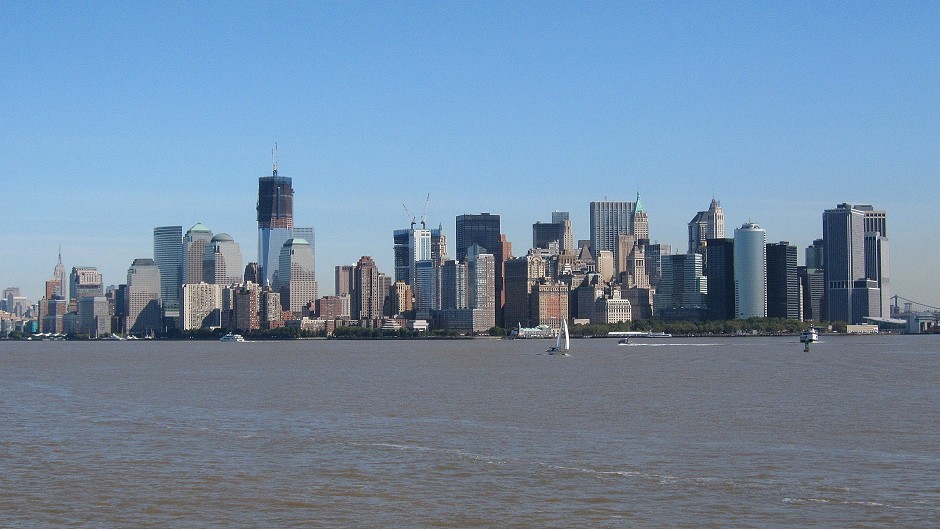 Failed Atlantic rower Niall Iain MacDonald said yesterday he was heartbroken at having to give up and apologised to his supporters.
Mr MacDonald said he was trying to come to terms with the fact that his New York to Stornoway (NY2SY) solo row had come to such a premature end, and said if he doesn't recover his boat he will have lost everything.
On Friday afternoon he sustained an injury and had to the call the Coastguard in the UK to make them aware of his plight.
They in turn notified their US counterparts and he was rescued by the US Coastguard Cutter the Sailfish.
The intrepid oarsman was getting ready to get some sleep when he was hit by a wave on the starboard beam that caused him to lose his balance and fall.
He said: "This sudden jolt threw me into one of the oar storage stanchions, where I hit my head, and then I fell backwards into the footwell of the boat. It all happened very quickly and I knew instantly from the pain in my lower back that I was in trouble. "The pain was such that it took me about 15 minutes to get myself out of the footwell and sitting up on the side of the boat. I was in terrible pain and even the smallest movement was causing me to call out.
"It was clear that I wasn't going to be able to continue rowing and that I may well have suffered a serious spinal injury. Given the circumstances, I felt that the only option was to call the Coastguard and ask for help.
He was released from hospital in New York after scans and treatment for an acute muscle spasm in his lower back. The head injury was not as bad as first thought.
Unfortunately, the Coastguard were unable to retrieve my boat and she remains out there adrift on the Atlantic Ocean.
He said: "All my belongings are still on board and I have invested all my money in the boat. If I lose her then I have lost everything. I have already contacted several boat charter companies, as well as other contacts that I have here in the marine business, to see what can be done before she drifts too far from the land.
"I have given serious thought to continuing my row, if I could get back out to the boat, but I have decided that this just isn't viable or wise so I will have to abandon my attempt to row across the North Atlantic Ocean this year. There would always be the risk of having more problems with my back if I was to return to the row and it wouldn't be right to expect the US Coastguard to have to come to my aid a second time should I have another problem.
"I will now speak with my various sponsors, and others who have invested in NY2SY, before making any more plans about the future with regard to the project.
"I can't really describe what it is like to have worked so hard to get to the start of NY2SY and then for it to end like this, I'm heartbroken. So many people have helped and supported me over the past four years, which is why I was finally able to get to the start here in New York, and I can only apologise for failing to complete what I had hoped to do."