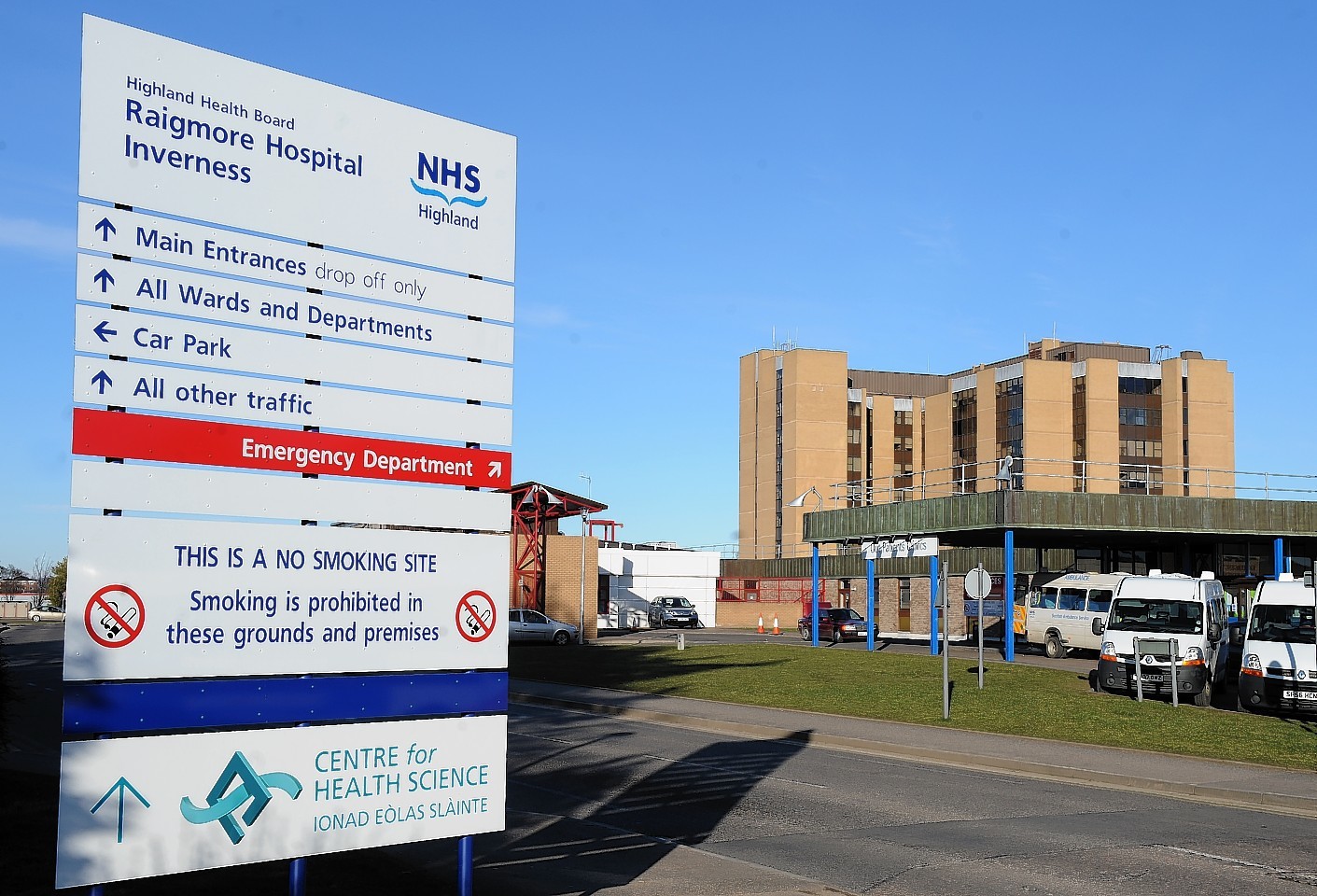 The number of patients needlessly languishing in Highland hospitals has almost trebled in the past two-and-a-half years.
Official figures show the number of patients prevented from leaving wards soared from 29 in January 2012 to 74 in July this year.
The statistics revealed 32 people have been stuck in hospital for more than four weeks and 23 for more then six weeks.
The crisis is largely due to care home place shortages and specialist staff problems.
The figures showed there were 39 patients stranded in hospital in April this year.
Eight of them had been there for more than six weeks and 11 for more than a month.
NHS Highland said the pressure on care home beds was so severe it had been forced to consider moving people more than 100 miles away from their friends and relatives.
Highland Conservative MSP Mary Scanlon described the situation as a "nightmare" and urged the Scottish Government to take action.
The figures were released days after it emerged Highland woman Debbie Michie, who has been forced to stay in hospital for almost a year, is unable to leave her ward because of an infection.
The 61-year-old, who had her leg amputated in September, was hoping to leave Ian Charles Hospital at Grantown this week after plans were put in place for staff to visit her four times a day at her home in Nethy Bridge.
A shortage of specialist care staff resulted in Mrs Michie being trapped in hospital for so long.
Ms Scanlon said: "Delayed discharge is a nightmare for both patients and staff.
"It's clear this problem is extremely severe in the Highlands, and something has to be done.
"NHS Highland has to find huge savings this year and face serious challenges recruiting home carers.
"Rather than being financially punished, the health board need support from the government to ensure that patients can get out of hospital and to their own home or a care home following an assessment for hospital discharge.
"There is no doubt that the independence referendum is the priority of the Nationalists, rather than patient care in Scotland."
The figures showed there were 894 delayed discharge cases across Scotland as of July.
Of them, 274 people were stuck in hospital for more than four weeks and 175 for more than six weeks.
A total of 128 cases were recorded in NHS Grampian hospitals, of which 47 were ward bound for more than for weeks and 34 for more than six weeks.
Health Secretary Alex Neil said the NHS and local authorities, via council umbrella group Cosla, had teamed-up to try to tackle delayed discharges.
"Cosla and I are agreed that we need immediate improvements and NHS boards and local authorities recognise the need to work together now to make sure people do not have to wait in hospital any longer than is necessary," he added.
"We recently announced an additional £5million to be targeted at the areas with the greatest challenges.
"This money will be used by seven NHS and local authority partnerships to reduce delays and release hospital capacity."
An NHS Highland spokeswoman said it was "really sorry" about delayed discharges but it was dealing with an increasingly frail older population with very complex needs.
"There is also the pace of Care at Home expansion which, whilst unprecedented, is struggling to recruit carers," she added.
"In some areas of the Highlands, the pressure on care home beds is such that we cannot find a suitable place locally.
"The only alternative would be to move people over 100 miles from their friends and relatives."
The spokeswoman said the board was working to lift some temporary suspensions of admissions to care homes which had affected capacity.
She added that it was progressing nationally recognised work to expand care at home capacity and pay staff a living wage.
The spokeswoman said a review of the Care at Home service had been launched.
"We are also increasing our ability to provide greater re-ablement support, where our nurses, occupational therapists, physiotherapists, support workers and others work intensively with people to help them to quickly recover their independence," she added.