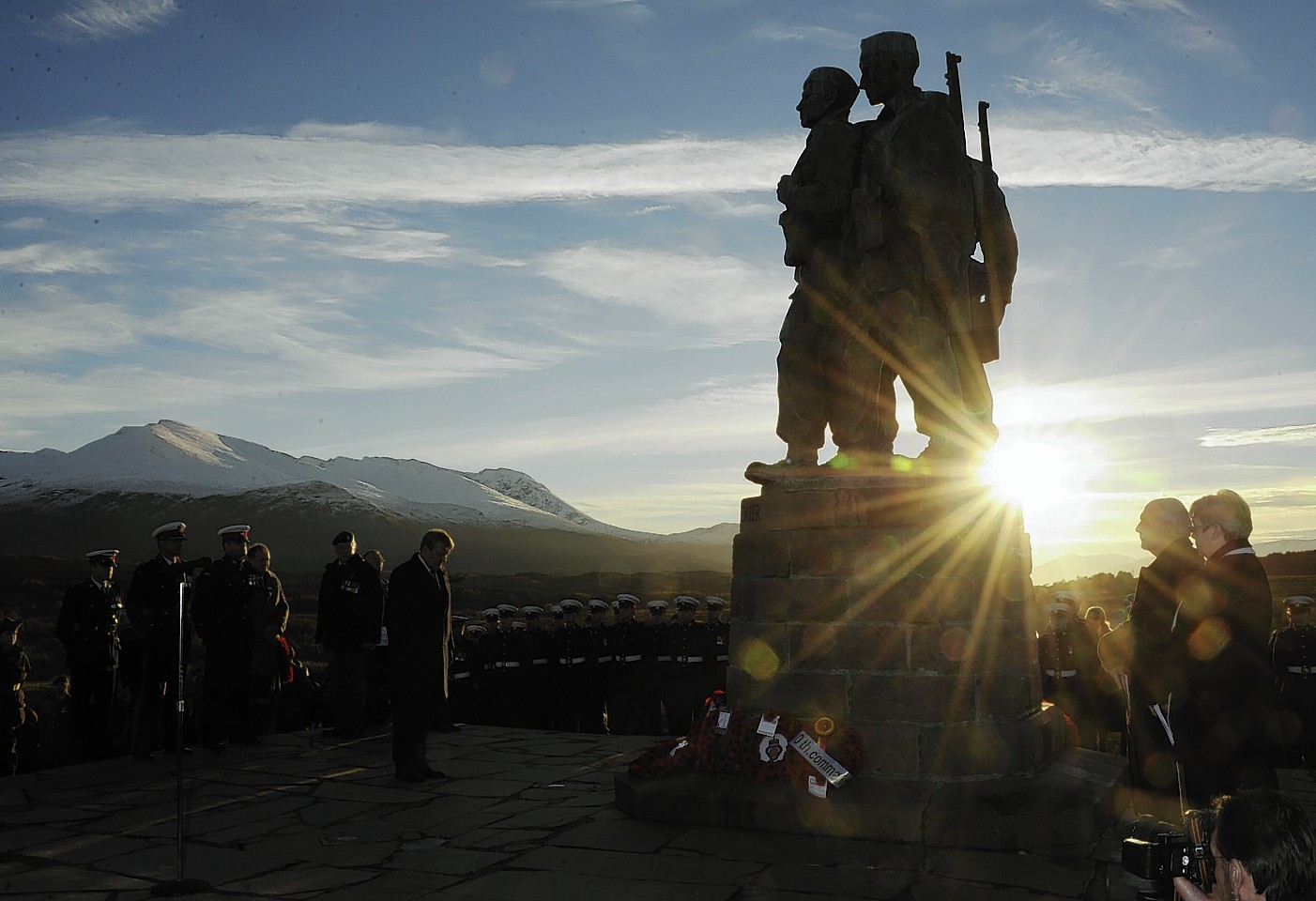 A project highlighting the role of 30,000 commandos who trained in Lochaber is being captured on a DVD that will be available early next year.
Lochaber Archaeological Society has been researching the history of the commandos, who trained at Achnacarry, near Spean Bridge, and excavating training sites to discover artefacts from that time.
It has also created a new Commando Trail by placing interpretation panels at eight locations, starting at Spean Bridge Station, where the commandos arrived by train before marching to Achnacarry to undergo vigorous training.
In August, a special ceremony at the Commando Memorial marked the opening of the trail, which it is hoped will become a popular tourist attraction. This was followed by a 1940s-themed gala at Caol Community Centre.
And the entire project, which started in March of this year, together with interviews with veterans, will be documented on the 45-minute DVD.
Archaeological society chairman Robert Cairns said: "The commandos who trained at Achnacarry played a vital role in World War II.
"The interpretation panels have a barcode that can be scanned with a smartphone to provide more information and highlight where the other panels are located."
He added that thousands of relics, including a helmet, spent cartridges, coins, badges and buttons were found at Achnacarry.
Defence chiefs set up the commando base in 1942 at Achnacarry Castle, ancestral seat of the Clan Cameron, in Inverness-shire.
The castle, about 15 miles north-east of Fort William, was used to train elite commandos from Britain and the US, as well as France, Norway, the Netherlands, Poland, Czechoslovakia and Belgium from 1942 to 1945.
The men were hand-picked from top regiments and drilled to perfection by Royal Marine instructors to become elite fighting machines.
The project, including the DVD, has been funded by a grant of £25,000 from the Armed Forces Community Covenant and £2,000 from Highland Council.
Mr Cairns said money raised from the sale of the DVD, which it is hoped will be available in February, will go into a fund to pay for the future upkeep of the interpretation panels.