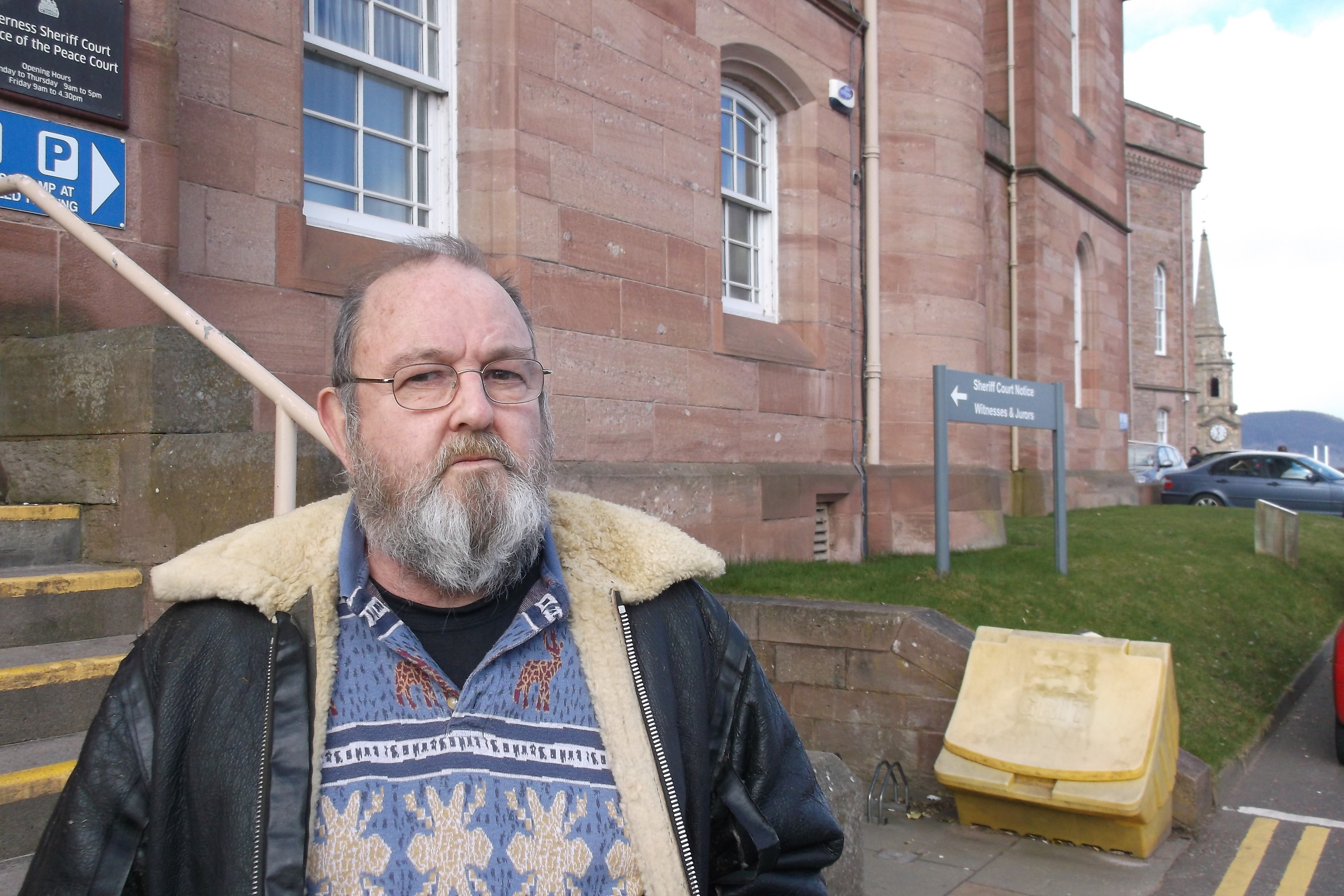 A north man avoided a jail sentence yesterday after admitting using a machete to separate his two bull terriers that were fighting.
Colin Chisholm, 60, was instead given 150 hours community service and banned from keeping animals for four years when he appeared at Inverness Sheriff Court.
It transpired that although Chisholm was banned from keeping animals, the order did not apply to his wife Joanne.
A volunteer from Munlochy Animal Aid on the Black Isle later expressed her anger that the other four Staffordshire bull terriers would be remaining in the same place, under the care of Mrs Chisholm.
The court was told by Chisholm, who had six Staffies, that the two dogs in question, Crab and Flew, previously fought on Boxing Day, 2013.
Following the machete incident last April one dog called Crab was put down due to its injuries, and the other was rehoused by the Scottish SPCA.
Chisholm admitted failing to house the Staffordshire bull terriers apart and not having them neutered knowing they had a propensity to fight, leading to them fighting each other on April 16, 2014, "to the extent he used the weapon and caused them injury."
Chisholm, who defended himself in court, said: "I never struck them with the sharp side of the machete. I hit one of them in the back of the neck and one in the ribs. I made a massive mistake and I never intended to hurt either of the animals.
"I am very sorry the whole thing has happened."
Sheriff Gordon Fleetwood said: "It does not matter what side of the machete you hit them with, they are horrific injuries."
Iona Nicol of Munlochy Animal Aid, which cared for the dogs after the attack, said: "I feel the ban is a complete waste of time because he is banned but his wife is not.
"The injuries to the dogs were absolutely shocking. The claim that he used the back of the machete is rubbish."
Outside court Chisholm said: "This whole thing has been dreadful, a total nightmare. I expected to be jailed. I am relieved at the outcome.
"I am not a brute or a machete wielding thug. They started fighting and I tried to get them apart for about five to 10 minutes but I couldn't. I was desperate and went to the shed and found the only weapon that could stop the dogs and went back with the machete.
"I was prepared to leave the family home if my dogs could not stay with my wife."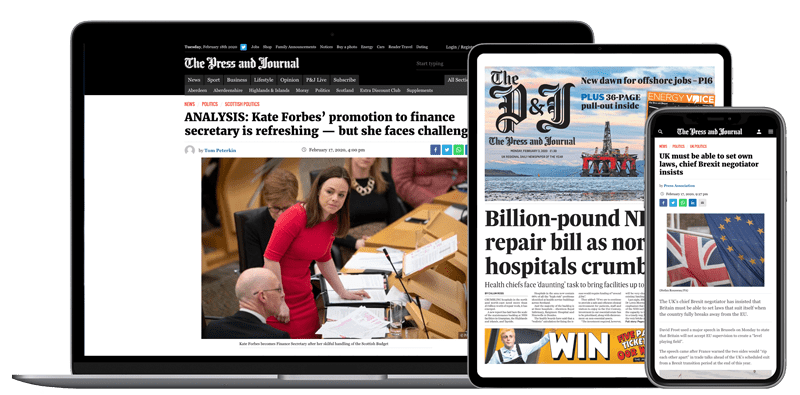 Help support quality local journalism … become a digital subscriber to The Press and Journal
For as little as £5.99 a month you can access all of our content, including Premium articles.
Subscribe