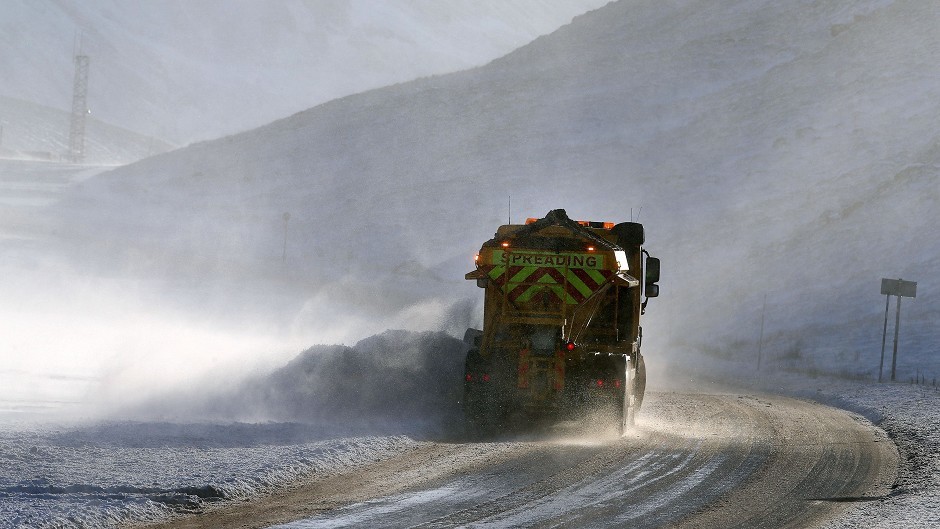 Pressure is mounting on Highland Council to send its gritters out for longer when the temperature drops after it emerged its fleet spends less time on the roads than any other rural authority in Scotland.
Snow ploughs head out later in the north and are back in the depot earlier than seven other councils – Moray, Aberdeen-shire, Angus, Argyll and Bute, Dumfries and Galloway, Moray and Perth and Kinross.
Calls have now been made for Highland to consider earlier starts to gritting potentially dangerous routes in its vast road network during the coldest months.
Fort William and Ardnamurchan councillor Andrew Baxter said that road safety was a vital issue and "should not be jeopardised" as part of cost cutting measures.
He said: "It is particularly concerning with school routes. I had at least one school route in my ward which was not being treated until 8.45am by which time children had travelled over slippy roads.
"I think it is enormously important to start earlier because a lot of people are going off to work early on rural roads and they are not being treated till after 8pm, so it seems pointless doing it."
Inverness councillor Donnie Kerr said: "I think the roads should be gritted as early as possible because of early morning road traffic.
"It is difficult to quantify how well we are doing compared with others because you get different weather in different areas, and the fact is we have a huge area to cover.
"I think they have to review priority routes on a regular basis to make sure roads being used early are targeted."
The gritting hours will now be discussed by councillors on the local authority's community services committee on Thursday after the discrepancies were discovered by officers.
Winter gritting starts at 6am in the Highlands every day apart from Sunday when workers begin at 7am. Gritting will continue until 9pm on main roads as weather conditions dictate.
In Moray, operating hours are marginally better than in Highland, with a 6am start and finishing at 9.30pm.
In Argyll and Bute, gritting on selected primary routes start at 4am and finish at midnight. Other primary routes operate from 6am to 10pm.
In Perth and Kinross, a 24-hour service is provided on two key routes plus an early morning bus route in Perth city centre. Otherwise, the service operates from 5am to 9pm.
In Angus, services start at 5am and finish on main routes at 11pm and in Aberdeenshire, services start at 5.30am and finish at 10pm.
Brenda Herrick, chairwoman of Castletown Community Council in Caithness, said: "I would have thought we should be doing the same as comparable councils and it's certainly worrying that we are doing the worst out of them all. If other councils feel it is necessary then I am not sure why we are not extending the hours.
"It comes down to cutting costs. It's a dangerous situation but I keep hoping the new council administration will be more sensible with the way they spend their money."
Inverness Millburn councillor Keneth MacLeod said: "I think we are rather more efficient than others and make sure the job is done properly. If you grit too early and you are in the middle of a snowstorm then you will have to do it again."
Caithness councillor Mathew Reiss, who is part of the small team of councillors currently looking at cost cutting, said: "In an ideal world it would be fantastic to be able to extend the services. It is not really that far a move from emergency services in terms of the potential to prevent accidents involving injury or even loss of life."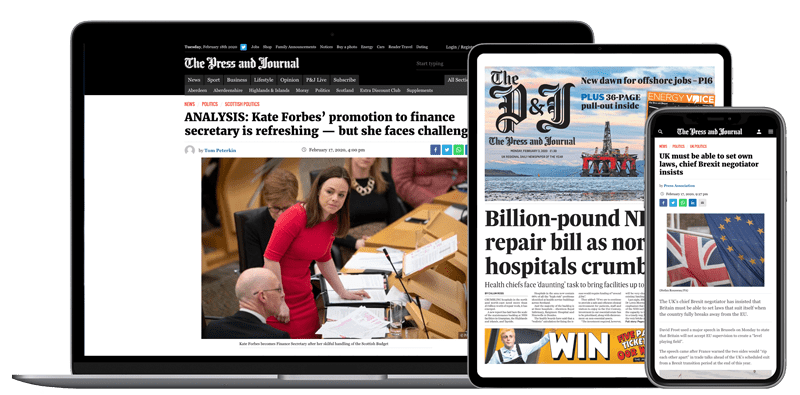 Help support quality local journalism … become a digital subscriber to The Press and Journal
For as little as £5.99 a month you can access all of our content, including Premium articles.
Subscribe