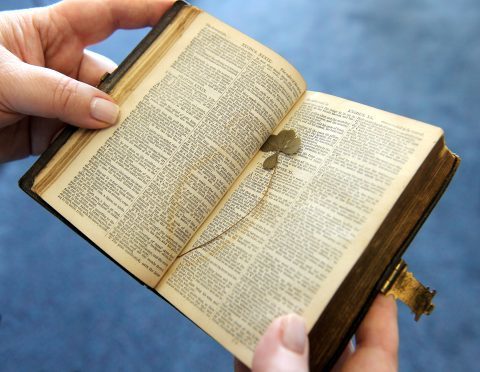 She was the history detective who found the original owners of an ancient Bible that had crossed the Atlantic – and he was the grateful descendant who benefited from her labours.
And yesterday, Anne Fraser and Donald Mackechnie met in the Highlands so he could thank her for her efforts.
Highland Archive Centre family historian Anne Fraser was presented with a mystery when the 151-year-old Bible surfaced in the USA with a Scottish name on it.
The pocket-sized book, complete with a four-leaf clover tucked among its pages, bears the owner's name, Alexander MacDonald.
The recipient, Donald Mackechnie, is clerk to the board at St Columba Gaelic Church in Glasgow. He was delighted to meet historian Ms Fraser to show her the precious book that she helped recover from Cleveland, Ohio.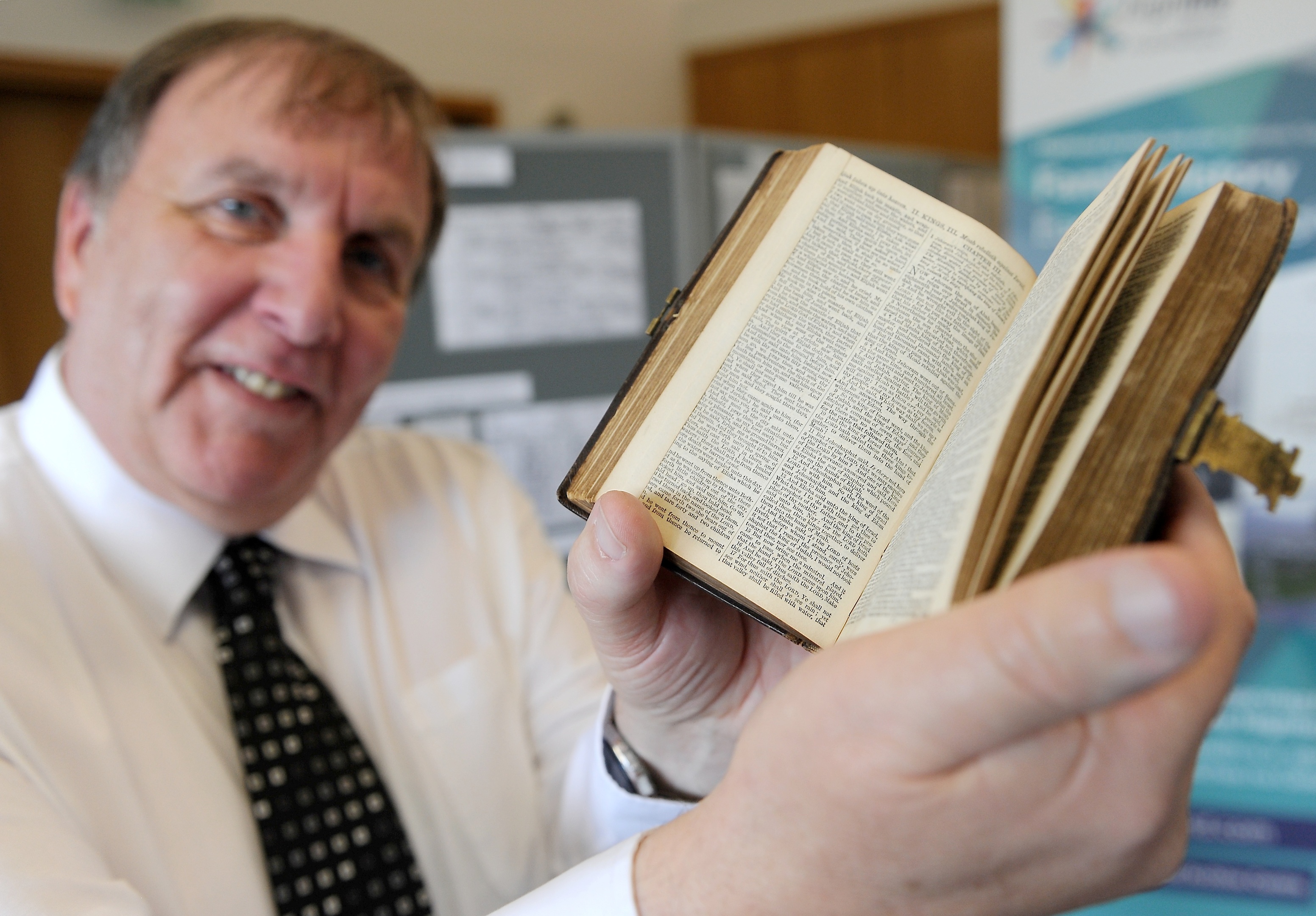 It had belonged to his grandmother's great-grandfather who hailed from Inverness.
"It's very special indeed," he said. "It has no particular financial value but it's a family icon."
It was returned after its American owner Marshall Whitehead decided to track down the family. It had been given to him by a collector and he rediscovered it when moving home.
Highland Council put him in touch with Ms Fraser.
Asked how tough the mission was, she said: "I knew this would be a challenging search as there were about 1,500 Macdonalds living in Inverness in the 1860s – over 100 had the first name Alexander.
"But it took an hour because I went on the Scotland's People (genealogy) network, which we have at the archive centre.
"Soon, I'd completed a basic family tree containing details of living relatives.
"Interestingly, I discovered one of Alexander's sons, Kenneth, had been a well-known solicitor and town clerk.
"I was thrilled with the outcome and the opportunity it presented to highlight the wealth of records we hold at the archive centre."
The Bible will be on display today between 11am and 4pm, as a feature of a public open day event at the Bught Road facility.