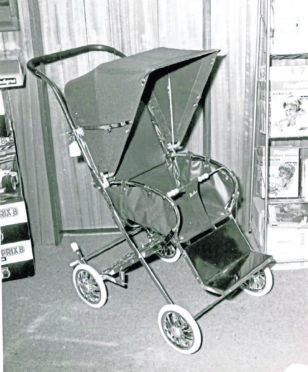 A pram was discovered in the area of the original search for missing Inverness mum Renee Macrae and her three-year-old son – but the sighting was never investigated, it was claimed yesterday.
Brian Macgregor, of Bogbain Farm on the outskirts of the city, believes if this pram had belonged to Renee's boy Andrew then detectives at the time missed the chance to possibly obtain vital evidence in the mystery disappearance.
Police Scotland earlier this month issued an appeal for information relating to Mrs Macrae's pram for Andrew, which was never recovered.
Police search quarry near Inverness for mum and son missing for 42 years
The appeal followed recent searches of flooded Leanach Quarry, near to Culloden Battlefield.
Mr MacGregor said he was told how a dogwalker back in 1978 – at the time the first search of the quarry took place some two years after the mother and son disappeared – had found an abandoned pram or pushchair in the area, below Nairnside Road.
The businessman added: "She mentioned this to her husband at home in the presence of a local tradesman.
"They decided to report the matter to the police, but no officers ever came to visit [or] interview them."
Mr MacGregor has posted the information in an open letter online for the attention of Detective Inspector Brian Geddes.
---
>> Keep up to date with the latest news with The P&J newsletter
---
Det Insp Geddes said: "We are currently in the process of reviewing information gathered during the activity at Leanach Quarry earlier this month.
"We also continue to review and research information previously gathered in relation to this case for further investigative opportunities.
"I would reiterate our recent appeal for information relating to the pram owned by Mrs MacRae which has never been recovered.
"This is described as a Silver Cross Carnival collapsible, chrome plated frame with a blue canvas cover."
Mr MacGregor – who in the past said he believed evidence was buried under the new A9 – yesterday repeated his offer to drain the quarry, which is estimated to be 100ft deep, at no cost to Police Scotland, as he is keen to discover whether a 1938 Sentinel steam wage operated by Inverness gas works had been abandoned at the quarry.
Det Insp Geddes added: "It should never be forgotten that at the heart of this case is the family of Renee and Andrew MacRae, who are still seeking answers all of these years later.
"They have lost a young mother and her son who have not been seen for more than four decades.
"Investigations such as this do not end until we can offer answers to the family of Renee and Andrew and we maintain close ties with them.
"The passage of time is no barrier and we continue to urge anyone who can help us provide closure to the family to come forward."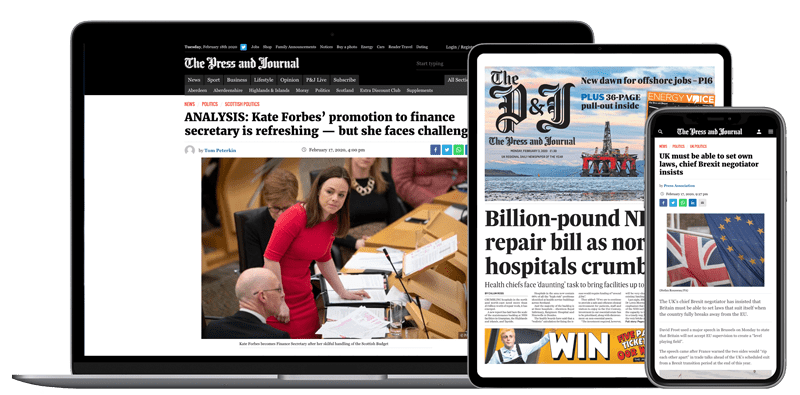 Help support quality local journalism … become a digital subscriber to The Press and Journal
For as little as £5.99 a month you can access all of our content, including Premium articles.
Subscribe