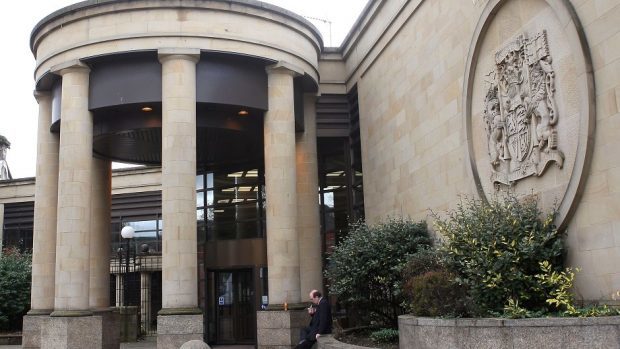 A thug helped attack a man he believed had been in bed with his partner.
Dylan Drummond, 25, pounced on Thomas Stewart leaving him badly hurt in May this year.
Drummond had been ordered by his lover out of their Inverness home after a night out at a local hotel.
This left the mum alone with Mr Stewart, who had also been at the house.
But her boyfriend later stormed back with his 19 year-old brother Lee Drummond.
He screamed: "You are lying naked in bed with another man."
Prosecutor Chris McKenna said the exact nature of the assault on Mr Stewart was not known.
But he told the High Court in Glasgow the victim suffered "blunt force trauma" resulting in fractures and extensive bruising of the face.
The advocate depute said the woman was "screaming throughout the incident" and Drummond also turned on her and hit her on the head and body.
The brothers fled the scene. Drummond was later found hiding in woods while his sibling was traced elsewhere.
The hearing was told DNA linked the pair to what happened.
The pair pled guilty to assaulting Mr Stewart by means unknown to the victim's severe injury and danger of his life.
Dylan Drummond also admitted attacking Miss Williamson to her injury.
Lord Armstrong remanded the Drummonds in custody pending sentencing on December 20 in Aberdeen.