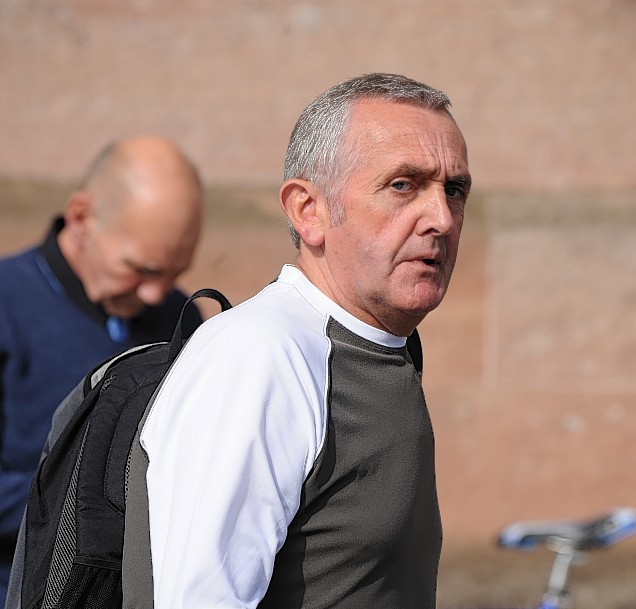 A care home worker dragged a resident naked down a hallway leaving him with a "raw, bloody carpet burn", a court heard yesterday.
Leslie Poole then locked the injured man, who is autistic and has learning difficulties, in his bedroom, a colleague claimed.
Support worker Penny Deverell told Inverness Sheriff Court she was "shocked" by the incident, which happened at a residential care home in the city run by the Richmond Fellowship – an organisation which supports people with autism and mental health problems.
Poole, 61, is accused of assaulting resident David Cole by seizing him and dragging him naked over a carpeted floor at the home at 3 Golf View Road on August 15, 2012.
He is also accused of abducting Mr Cole and detaining him in his bedroom against his will.
Poole, of 57 Ferrybrae, North Kessock, denies the charge and has lodged a special defence of necessity and another claiming he acted in self-defence or in the defence of others in the home.
Ms Deverell, 31, told the court the "completely inappropriate" scenes unfolded after she arrived at work to find Mr Cole sitting naked on the kitchen floor.
She said he was waiting for his favourite clothes to dry and was refusing to dress.
As she left the room, she heard Mr Cole swear at Poole and shout at him to shut up, she added.
Ms Deverell said: "After that I saw Les come down the hall dragging David by his arm.
"David was still sitting cross-legged while he was being dragged and one side of his body was dragging against the ground.
"David said sorry twice. I backed into David's room and Les dragged David past me into the bedroom. He left him on the floor and walked back out and I followed.
"I was really shocked. It was the first time I'd ever seen someone treat a service user that way.
"I thought it was completely inappropriate."
She told the court she went to check Mr Cole and he was sitting on the bed unclothed.
She said: "I asked him if he was all right. He said he was fine and I noticed he had a raw, bloody carpet burn on his left elbow."
Ms Deverell said she treated the wound and then spoke to Poole about it.
She said: "I said 'He's got a carpet burn on his arm'. He said 'That will be the shag pile'."
Fiscal depute Stewart Maciver asked: "What did you take that to mean?"
She replied: "A very callous response to an injury."
Ms Deverell said that minutes after the incident she saw a brush jammed under the handle of Mr Cole's room, preventing him from getting out.
The barrier was there for at least 20 minutes, she added.
Describing the accused and his alleged victim, she said: "I don't think Les is a bad person, I think he made an error in judgement."
She said Mr Cole was a "lovely gentleman" but added that there had been fights between him and other clients in the past.
"David can be physically challenging," she said.
"He can lash out at staff and he can destroy furniture in the house."
Ms Deverell agreed with Poole's solicitor Marc Dickson that Mr Cole lacked the ability to control the way he behaved occasionally.
Questioned about restraint techniques, she said these were not in Mr Cole's care plan, adding: "So you do not lay hands on David at all."
The trial, before Sheriff Margaret Neilson, was adjourned until July 3.