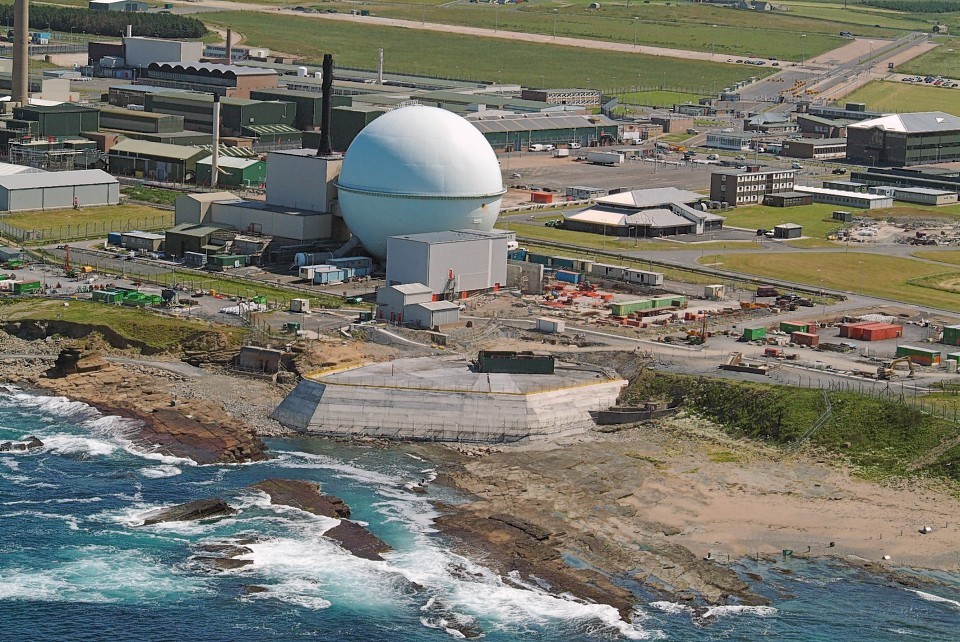 An investigation has been launched into the discovery of radioactive pollution outside the Dounreay nuclear complex in Caithness.
Alpha radiation was detected in a sample of sludge from a drain upstream of the site on July 10.
It was reported to a sub-committee of the local stakeholder group last week and later confirmed by Dounreay Site Restoration Ltd (DSRL), the private consortium that is cleaning up Dounreay, at a cost of £1.6billion.
According to the Scottish Environment Protection Agency (Sepa), a "small quantity of radioactivity" was found.
A Sepa spokeswoman said: "The sample was taken from a manhole within a foul drain system, upstream of the Dounreay site.
"Following the initial notification, DSRL has been undertaking subsequent analysis work to determine the source of the radioactivity.
"Sepa is in regular contact with DSRL, and it will continue to update us."
DSRL confirmed the manhole was part of an off-site drainage system which pre-dated the site and was now redundant.
"Samples of sludge were taken from the manhole that indicated elevated levels of alpha activity," said a company spokeswoman.
"We have agreed with Sepa we will obtain further samples and subject them to detailed analysis to confirm the level and source of the radioactivity. The results are expected mid-August."
The spokeswoman declined to say whether the pollution included plutonium, a radioactive heavy metal that emits alpha particles and has been made at Dounreay.
Local MSP Rob Gibson, who represents Caithness, Sutherland and Ross, said he welcomed the investigation.
He said: "Decomissioning always carries risks, but the workforce at Dounreay has been excellent in developing the skills to minimise those risks.
"I think it is excellent that DSRL has informed the local stakeholders' group of what is happening and I hope they will be kept fully informed and Sepa conduct a thorough and open investigation.
"Vigilance is essential over making sure the decomissioning continues to be a success – and the less incidents like this the happier everybody is."